Appian World: Slew of new AI tools, marketplace launched
Appian aims to make building AI models less tiresome to use and train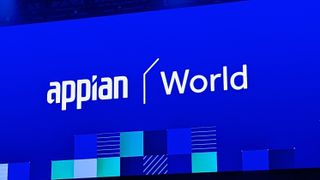 (Image credit: Future)
Enterprise software firm Appian has announced new generative AI capabilities for its platform, as well as a new tool for businesses to create their own AI models.
Appian AI Skill Designer will allow business users to build artificial intelligence (AI) models based on their private data, without the need for a complex understanding of the systems that keep such systems working.
It was announced alongside a greater focus on generative AI, and OpenAI's GPT in particular, across Appian's platform to improve tasks such as data insight or form creation.
For example, a manager could generate detailed projections based on metadata within their own data environment using nothing but natural language prompts.
The announcements were made in the opening keynote of this week's Appian World, the company's annual conference held in San Diego.
"It's an exciting time to think about the applications of AI into the work we're doing, and Appian has been diving deep into generative AI over the past several months," said Malcolm Ross, senior VP of product strategy at Appian.
"We thought about exploring how we can make this a more reliable, impactful technology that's going to impact the way you build applications in the Appian platform."
The automation and low-code giant has sought to address privacy and transparency concerns surrounding large language models (LLMs) by allowing businesses to use their own data for training through low and no-code development.
RELATED RESOURCE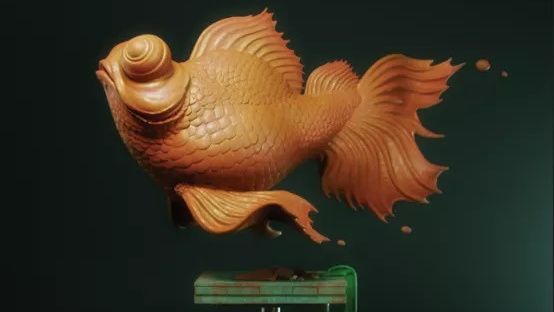 The ultimate guide to 3D
Creative boost breaks
Appian AI Skill Designer will be capable of three primary functions at launch, with more to be added to a community-led marketplace for AI tools over time.
The document classification and extraction features will enable businesses to automatically sort documents and pull key information from a range of files.
Appian said this would potentially free up employees' time that might otherwise be spent on manual entry tasks - long a promise of automation and AI.
Email classification can label and interpret the inboxes of employees using a foundational understanding of a company's important communications, similar to the features announced by Microsoft with 365 Copilot.
"The potential benefits of artificial intelligence for process automation are immense, but only if organizations can successfully incorporate complex AI technologies into their digital workflows," said Matt Calkins, CEO at Appian.
"Appian AI Skill Designer and our integration of OpenAI are major advances that democratize access to the benefits of AI."
Appian launched an integration with OpenAI in March, which allowed its customers to use the popular chatbot to summarize Appian record data, or as a customized company assistant capable of responding to common queries.
To build on this, the firm announced that it would be adding functionality such as building forms such as license applications automatically, or the ability to rapidly explain how an application within a business' stack works.
Analysis: Appian's AI approach
This is a cautious approach to AI adoption by Appian, certainly when contrasted with the speedy adoption of AI tools by Microsoft and even the warier Google.
There is a sense that Appian has acknowledged the reality that generative AI might not be right for every business, but that more bespoke AI tools have a clear role to play as more of an assistant and augmenting tool for automation.
Appian championed its Data Fabric at Appian Europe, promising customers the most seamless read/write experience and more oversight of their data than any competitor could offer.
Since the feature launched, Appian stated that Data Fabric has been adopted by over 94% of new customers, and has facilitated more than one billion queries.
With generative AI input, this promise could be realized to a greater degree than has been possible up to now.
Of particular importance is the decision to use generative AI as an assistance tool for low and no-code development, rather than as a black box product in and of itself.
By shifting the focus away from the creative applications of other models, it may be that Appian's approach has also shielded its new toolset from the worst of the hallucinations faced by prominent chatbots such as ChatGPT and Bard.
After all, data trawling and organization are the bread and butter of large language models.
As a result of how LLMs are trained and built, they are often at their best when used in place of manual information recall or internal search engines.
This is particularly true when trained mainly or entirely on an organization's own data, a tailored experience that Appian has placed front and center.
The idea of using AI to explain how software works is not new - indeed, it's been present in GitHub Copilot and ChatGPT for some time, and Bard is now capable of this too.
It's one that makes sense for Appian's product proposition though, and could prove very valuable as a 'no-code documentation' option for the apps that Appian elsewhere helps green developers construct.
A daily dose of IT news, reviews, features and insights, straight to your inbox!
Rory Bathgate is a staff writer at IT Pro covering the latest news on UK networking and data protection, privacy and compliance. He can sometimes be found on the IT Pro Podcast, swapping a keyboard for a microphone to discuss the latest in tech trends.
In his free time, Rory enjoys photography, video editing and graphic design alongside good science fiction. After graduating from the University of Kent with BA in English and American Literature, Rory took an MA in Eighteenth-Century Studies at King's College London. He joined IT Pro in 2022 as a graduate, after four years in student journalism. You can contact Rory at rory.bathgate@futurenet.com or on LinkedIn.
A daily dose of IT news, reviews, features and insights, straight to your inbox!
Thank you for signing up to ITPro. You will receive a verification email shortly.
There was a problem. Please refresh the page and try again.