HTC confirms collaboration on Windows Phone 8.1
HTC says it is still close to Microsoft, as customisable Start screen rumours circulate.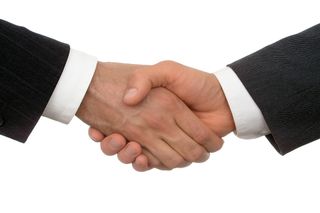 HTC has confirmed it is collaborating with Microsoft on the upcoming release of Windows Phone 8.1.
During a Reddit ask me anything' session (AMA) in the community's Android subforum, three of HTC's US product team, Martin Fitcher, Mohammed Versi and Leigh Momii, were asked if the company was "done with Windows Phone".
In reply, they wrote: "As strong partners of Microsoft, we're working with Microsoft on the Blue update on Windows Phone 8X and will continue to take new products into consideration."
The relationship between HTC and Microsoft had been in question following the latter firm's acquisition of rival handset maker Nokia in autumn 2013, with the Taiwanese company saying at the time that it was "assessing the situation".
Indeed, while Fitcher, Versi and Momii were bullish on the OS update they cautioned there was "nothing concrete" in relation to Windows Phone editions beyond that point.
In addition to HTC's confirmation it is working on the Windows Phone 8.1 update, rumours have begun to circulate with regard to a possible overhaul of the Start screen on Microsoft's mobile OS.
According to a Software Development Kit (SDK) leak from LiveSino, Windows Phone 8.1 will include an option to change the background image beneath the live tiles on the start screen. This feature has already been introduced with Windows 8.1 on tablets and desktop PCs.
The other change noted by LiveSino is to Internet Explorer (IE), which will feature a new Reading View, a private browsing function known as InPrivate, and a password manager, it is claimed.
A daily dose of IT news, reviews, features and insights, straight to your inbox!
Jane McCallion is ITPro's Deputy Editor, primarily covering security, storage and networking for ITPro, CloudPro and ChannelPro.
Jane joined ITPro and CloudPro in July 2012, having previously written freelance for a number of business and finance magazines. She has also covered current affairs, including the student, public sector workers and TUC protests and strikes in central London while studying a Masters in Journalism at Goldsmiths, University of London.
Prior to becoming a journalist, Jane studied Applied Languages at the University of Portsmouth.
A daily dose of IT news, reviews, features and insights, straight to your inbox!
Thank you for signing up to ITPro. You will receive a verification email shortly.
There was a problem. Please refresh the page and try again.