Nationwide signs BT in £160m outsourcing deal
Nationwide will outsource its IT services to BT in a seven-year contract, which will see the building society's networks on the 21CN system.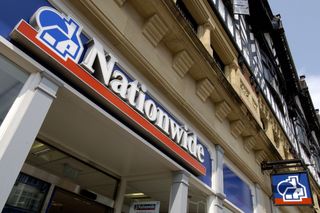 BT Global Services and Nationwide Building Society have signed a seven-year outsourcing contract, in which BT will manage Nationwide's networked IT services.
The deal, worth 160 million, will lead to the transfer of all of Nationwide's voice and data networking infrastructure, third-party network contracts, and in-house staff to BT. It will also see Nationwide's networks moved onto the 21CN Global network.
BT will also work to provide improved remote access facilities to Nationwide's non-office based employees.
Peter Stafford, head of IT infrastructure at Nationwide, said: "Nationwide's growth in recent years has meant that our IT infrastructure has also had to evolve at an exponential rate to keep up with demand, and we must now seek the most efficient and scalable infrastructure service possible to support this."
Nationwide said it hopes that moving from an in-house IT model to a multi-sourcing one will reduce costs for the company while improving service and increasing its flexibility.
In March of this year, Nationwide announced its switch to the SAP platform, part of a 300 million project to overhaul its core banking systems.
A daily dose of IT news, reviews, features and insights, straight to your inbox!
A daily dose of IT news, reviews, features and insights, straight to your inbox!
Thank you for signing up to ITPro. You will receive a verification email shortly.
There was a problem. Please refresh the page and try again.