UK leads on green IT, innovation, investment
A new independent study has found that UK IT professionals are stealing a march on their US and German counterparts.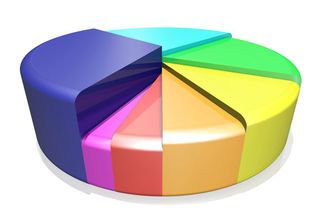 IT professionals in the UK are devoting more budget to innovation and green issues than their counterparts in the US, Japan and Germany, according to a new study published today.
The study, conducted by Harris Interactive on behalf of Microsoft, indicated that IT professionals in the UK are allocating 41 per cent of their budget to innovation, compared to only 35 per cent in Germany, and 29 per cent in the US.
Overall, 84 per cent of the 1,200 IT professionals questioned said they considered green factors when making decisions about data centres. But green' considerations were only factored into the final decision by only about half of those organisations (or 44 per cent of the total).
Again, the UK leads the other three countries surveyed in regard to general attitudes towards greener technologies, as 15 per cent of UK respondents considered green to be a major factor,' as opposed to 9 per cent in the US, 8 per cent in Germany and 6 per cent in Japan.
When it came to innovation, IT professionals surveyed across the UK, Germany, Japan and the US on average said they would allocate 37 per cent of their budgets to this area in 2009. But only 22 per cent cited giving their business a competitive edge as their current top priority. While many are investing in specific areas of IT infrastructure, 55 per cent said the economy has changed the role of IT and 51 per cent felt that budget constraints were the biggest barrier to innovation.
Though the survey suggested the economy was affecting IT's ability to innovate, nearly half (48 per cent) of the survey participants were also focused on driving business efficiency than on simply reducing IT costs (cited by just 30 per cent).
Nearly two-thirds will increase their planned investment in at least one infrastructure technology, including virtualisation, security, systems management and cloud computing; while the survey also found security was the number one challenge in managing IT infrastructures over the next three years among 73 per cent.
"Companies that make smart investments in IT will gain a foundation for their business that empowers innovation, boosts productivity and, ultimately, helps improve the bottom line," said Bob Kelly, corporate vice president of infrastructure server marketing at Microsoft.
A daily dose of IT news, reviews, features and insights, straight to your inbox!
A daily dose of IT news, reviews, features and insights, straight to your inbox!
Thank you for signing up to ITPro. You will receive a verification email shortly.
There was a problem. Please refresh the page and try again.