Need to Know: Firefox 3.5
Version 3.5 of the Firefox web browser is imminent. We explain what to expect from this major update.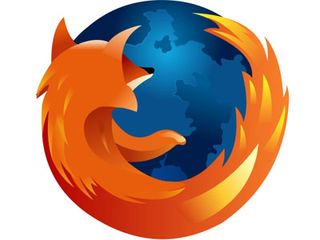 While we agree that Internet Explorer has come on a long way, we still don't think it's the best option out there.
There are now several web browsers out there, all competing for your attention and the biggest of these alternatives, Firefox, has just received a major update.
Our full review of Firefox 3.5 is now live.
What is Firefox?
If you recall your web history, in the late nineties, the browser wars' were conducted between Microsoft and Netscape. We all know who won that one, but out of the ashes of Netscape came an open source browser project originally Phoenix (out-of-the-ashes, geddit), then changed to Firebird, and then eventually to Firefox.
Since version 2, released in October 2006, it's started to significantly eat away at Microsoft's market share and version 3 achieved a over eight million downloads in a single day - getting itself into the Guinness World Records in the process.
Firefox is widely liked for its expandability, with its design allowing for the creation for third-party plug-ins or add-ons'. These provide extra features and make for a highly customisable web browsing experience.
What happened to Firefox 3.1?
Soon after version 3.0 was released, Mozilla began to take up the version 3.1 update and this was supposed to have been released some months ago. However, as new features and enhancements were added it was renamed to version 3.5, to better reflect the number of improvements.
OK, so what's new in 3.5?
There are a number of new features in 3.5, but the one that many will care about it promised speed improvements competition has hotted up in recent months with both Google's Chrome and Apple's Safari 4 claiming speed records, and Firefox 3 is starting to feel its age.
It's all to do with the use of the Javascript rendering engine. Javascript is used for much of the new fangled Web 2.0 world we live in today, so getting it speedy is important - and Mozilla claims that it's twice as fast as Firefox 3 was and can compete with Chrome and Safari.
A daily dose of IT news, reviews, features and insights, straight to your inbox!
A daily dose of IT news, reviews, features and insights, straight to your inbox!
Thank you for signing up to ITPro. You will receive a verification email shortly.
There was a problem. Please refresh the page and try again.