Google takes on Microsoft with open source Chrome OS
Search giant Google has announced it will be releasing a netbook operating system next year.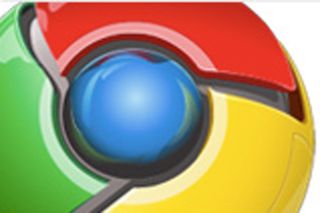 Google has stepped up its game in the battle against Microsoft, announcing it will release a Chrome branded operating system next year.
It will initially be designed for use on netbooks, and the firm said it is already working with multiple manufacturers with devices due the second half of next year.
That said, Google is planning to make it available for desktops and standard laptops, as well.
The netbook mention is interesting, as many have been pushing to see Google's Android mobile operating system feature on such a device.
"Google Chrome OS is a new project, separate from Android," Sundar Pichai, vice president of product management at Google, said in the official blog blog.
"Android was designed from the beginning to work across a variety of devices from phones to set-top boxes to netbooks," Pichai said.
"Google Chrome OS is being created for people who spend most of their time on the web, and is being designed to power computers ranging from small netbooks to full-size desktop systems," the blog post said. "While there are areas where Google Chrome OS and Android overlap, we believe choice will drive innovation for the benefit of everyone, including Google."
Google said the Chrome OS is designed to get users online in just a few seconds from startup. "The user interface is minimal to stay out of your way, and most of the user experience takes place on the web," wrote Pichai, adding applications will all be focused on the web and based out of the browser.
Pichai took a dig at existing systems, noting: "the operating systems that browsers run on were designed in an era where there was no web."
Another key aspect is a new way of looking at security. "And as we did for the Google Chrome browser, we are going back to the basics and completely redesigning the underlying security architecture of the OS so that users don't have to deal with viruses, malware and security updates. It should just work," Pichai claimed.
The Google Chrome OS will be open source, with the code released later this year. "Because we're already talking to partners about the project, and we'll soon be working with the open source community, we wanted to share our vision now so everyone understands what we are trying to achieve," Pichai said, adding the system is based on top of a Linux kernel.
In a final for the moment dig at its rivals, Google said people want better operating systems. "We hear a lot from our users and their message is clear computers need to get better," Pichai said.
A daily dose of IT news, reviews, features and insights, straight to your inbox!
A daily dose of IT news, reviews, features and insights, straight to your inbox!
Thank you for signing up to ITPro. You will receive a verification email shortly.
There was a problem. Please refresh the page and try again.