Vendors must help with confusion over cloud computing
IT pros are apparently confused by the cloud, and the different ways IT services providers view it isn't helping.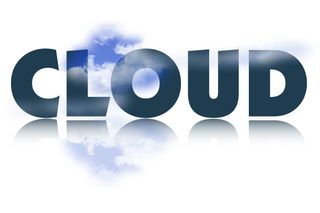 There's been a lot of talk about cloud computing, its development and potential benefits and pitfalls. So it's not surprising that many IT professionals don't yet fully understand what it might mean to them.
The latest research to suggest this found nearly half of a sample of UK public and private sector IT professionals didn't even know what cloud computing is.
That's no surprise, as definitions vary widely, from internet-based computing or software-as-a-service (SaaS) to outsourcing, on-demand, managed or hosted services.
Despite this, IT vendors and service providers are continuing to invest in cloud computing offerings at an impressive pace, according to analyst and consulting firm, Ovum. Principle analyst John Madden said that despite the hype, cloud computing still dominates discussions among enterprise IT customers.
End users, it seems, are at least clearer about their interest in the cloud, "as they look for better and more cost-effective ways to operate and deliver IT services," he added, admitting that "cloud-based services hold great promise for customers and the vendors that offer them".
But Madden also warned: "For the vast majority of enterprise customers there is still far too much hype surrounding what constitutes a cloud, the kind of services that can be delivered and how those will ultimately evolve."
So, while definitions may be still be hazy, the analyst said it was no wonder that, in uncertain economic times, the promise of variable costs, reduced capital expenditure and dynamic scaling of IT resource collected under a general cloud computing' banner was proving popular.
"From talking to CIOs [chief information officers], they want to know what cloud computing means to them and what it's going to do for them," explained Chris Lindsay, BT business applications general manager. "They are looking for someone to take them through the whole process."
A little help, then?
So what exactly is the cloud, and how can it be used in enterprise in its different variations?
Lindsay said BT defines the cloud by the service it delivers: "By segmenting our offerings according to whether they are software, platforms or infrastructure-as-a-service [SaaS, PaaS or IaaS]."
This, he added, allowed BT to have a tangible view of each, where each was in a different phase of the development maturity lifecycle.
Ben Pring, research vice president for Gartner echoed BT's "as a service" view of the cloud.
But in Gartner's view, cloud computing should enable the transfer of traditional IT operations to an outsourced, direct purchase model. He said systems infrastructure delivered as a service is still in its early stages and likely to account for six per cent of the market or $3.2 billion (1.9 billion) this year.
But Pring also predicted: "Cloud-based infrastructure services are expected to see significant adoption through 2013. This segment probably has the largest range of possible outcomes, depending on how aggressively cloud computing is embraced by the major outsourcing vendors and their customers."
A bigger part of the current market is free at point of use, with revenue derived from advertising.
"Services supported by advertising are currently, and will remain, the largest component of the overall cloud services market through 2013," Pring said.
Lindsay from BT suggested the development of cloud infrastructure services was a natural extension of existing hosted offerings.
Get the ITPro. daily newsletter
Receive our latest news, industry updates, featured resources and more. Sign up today to receive our FREE report on AI cyber crime & security - newly updated for 2023.
A 25-year veteran enterprise technology expert, Miya Knights applies her deep understanding of technology gained through her journalism career to both her role as a consultant and as director at Retail Technology Magazine, which she helped shape over the past 17 years. Miya was educated at Oxford University, earning a master's degree in English.
Her role as a journalist has seen her write for many of the leading technology publishers in the UK such as ITPro, TechWeekEurope, CIO UK, Computer Weekly, and also a number of national newspapers including The Times, Independent, and Financial Times.