Windows 7 arrives early because of postal strike
Some have already received their copies of Windows 7, as Microsoft allows retailers to ship early to avoid the postal strike.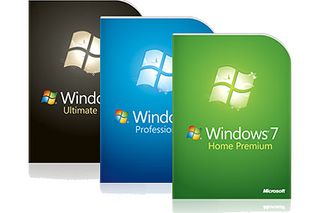 Microsoft has confirmed that it's allowed UK retailers to start shipping copies of Windows 7 early, as the postal strike threatens to derail the operating system's launch.
Reports are flooding in from PC World customers who've received their copies of Windows 7 days ahead of official launch.
The retailer claimed the action is intended to avoid the fallout from Royal Mail's planned 48-hour strike on 22 October - the same day as Windows 7's high-profile coming-out party.
"Given the threat of Royal Mail strike action, we have consulted with Microsoft and authorised the early release of a first batch of Windows 7," said a PC World spokesperson.
Though we've only heard from PC World customers thus far, Microsoft says the measures affect the UK's biggest retailers.
"Microsoft is aware of the planned postal strike and has taken action to minimise impact on those customers who pre-ordered their copies of Windows 7," the company said in a statement. "As a result, some customers may receive their copy of Windows 7 a day or two early."
Amazon has not confirmed whether it will be shipping Windows 7 early, but claimed it's taking steps to ensure customers receive their copies on time. "We will be doing everything we can to ensure that Amazon customer orders are not disrupted including routing orders through our other carrier partners," said the company.
Click here for our review of Windows 7.
A daily dose of IT news, reviews, features and insights, straight to your inbox!
A daily dose of IT news, reviews, features and insights, straight to your inbox!
Thank you for signing up to ITPro. You will receive a verification email shortly.
There was a problem. Please refresh the page and try again.