Windows 7 outselling all other Microsoft systems
Windows 7 has already doubled sales of any other Microsoft OS over the same time period, Steve Ballmer has claimed.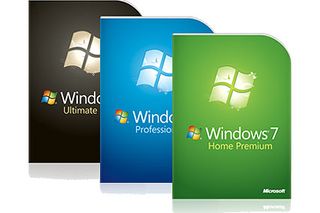 Windows 7's good reviews are being matched by sales, according to Microsoft's chief executive Steve Ballmer.
"We've already sold twice as many units of Windows 7 as any other OS we've ever launched in a comparable time period," Ballmer told investors at the company's annual shareholder meeting. "So we're really off to quite a fantastic start with the Windows 7 product."
Ballmer didn't specify how many copies that equated to, but given that Microsoft claimed to have sold 20 million copies of Vista in its first month, that would put sales of Windows 7 at 40 million.
Of course, promotional copies of Windows 7 were heavily discounted with retailers including Amazon offering Home Premium for 50, a third of its listed price.
The tactic was so successful that Windows 7 became Amazon's biggest grossing pre-order product at Amazon.co.uk, outstripping even Harry Potter and the Nintendo Wii.
According to the analysis firm Net Applications, Windows 7's market share currently stands at four per cent, easily surpassing Vista's sales during the corresponding time frame.
However, Ballmer had another explanation for its early success. "Windows 7 is simply the best PC OS that we or anyone else has ever built," he said.
He was also asked to explain how the company was reacting to the growing popularity of Apple's iPhones, with one investor claiming Microsoft had a "bad image among the younger generation."
"Certainly our objective is to have the leading position," Ballmer said, referring to the iPhone. "I think we have a lot of opportunity to improve... Undoubtedly we've got our work cut out for us."
However, he was far more bullish when asked about the success of Macs. "Ninety six times out of 100, worldwide, people choose a PC with Windows. People understand that Macintoshes are quite a bit more expensive."
A daily dose of IT news, reviews, features and insights, straight to your inbox!
A daily dose of IT news, reviews, features and insights, straight to your inbox!
Thank you for signing up to ITPro. You will receive a verification email shortly.
There was a problem. Please refresh the page and try again.