Ofcom mobile broadband tests to start this month
Ofcom has appointed analyst firm Epitiro to carry out mobile broadband performance tests, which will start this month.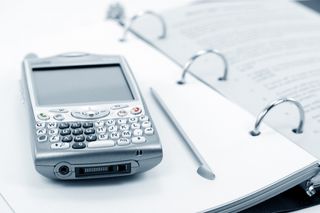 Ofcom will start testing mobile broadband performance in the UK later this month now that analyst firm Epitiro has been appointed to carry out the job.
The tests will measure and benchmark the performance of major providers, including 3, O2 and Vodafone, as well as Orange and T-Mobile two firms that are effectively one as part of the Everything Everywhere joint initiative.
Despite the merger, T-Mobile and Orange services will be evaluated separately.
Ofcom expects to have a report detailing the findings ready for early 2011.
Epitiro will look at a number of key performance indicators, including accessibility, reliability and throughput speed.
It will also explore how differences in speeds are determined by geography and time of day, as well as the variations between networks.
This is not the first time Epitiro has carried out research into mobile broadband capabilities in the UK.
A study carried out between December 2008 and May 2009 found, on average, mobile broadband users got just 24 per cent of the maximum headline speeds advertised by providers. It also showed the average mobile broadband speed was below 1Mbps.
Epitiro director of marketing Iain Wood told IT PRO he expects the new research to be good for providers and consumers alike.
"It will be beneficial for the operators, they'll focus probably a bit more on consumer experience," he said, suggesting the companies under the spotlight could be inspired to improve their speeds and coverage overall.
"I think for the consumer it'll probably give them a bit more awareness of the service levels they could expect to see around the UK."
During the tests, Epitiro will use its ipQ Consumer Experience measurement technology, which connects to the internet and carries out a range of tests, including how quickly a service can download a file or how well the web surfing capabilities work.
While the technology is the same that was used in the company's previous mobile broadband study, the analyst firm has been coordinating with the industry on how to fine tune the testing process to make it as effective as possible, Wood added.
A daily dose of IT news, reviews, features and insights, straight to your inbox!
A daily dose of IT news, reviews, features and insights, straight to your inbox!
Thank you for signing up to ITPro. You will receive a verification email shortly.
There was a problem. Please refresh the page and try again.