Business told to toughen email marketing rules
Businesses are being called on to improve their email marketing methods by consumers who also want tougher legislation.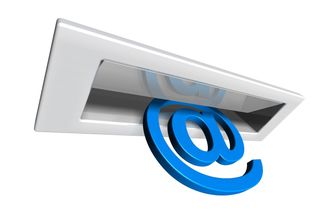 The majority of consumers are tired of badly targeted marketing campaigns to the extent they want tougher legislation on how businesses send messages.
This is according to research from Kognitio, which found around 5 billion a year is spent on email marketing, and yet messages are still being sent to consumers without research, meaning money is wasted and consumers angered.
Over half of the 2,031 respondents to the survey conducted by TNS Omnibus said they now treat marketing emails as they do spam and decide to ignore both.
Roger Llewellyn, chief executive (CEO) and president of Kognitio, told IT PRO too many companies are focusing on volume to achieve marketing targets, rather than quality.
However, he suggested there is no silver bullet to help turn this situation around.
"I actually don't think there are any quick, easy fixes," Llewellyn claimed.
"I would say get the data and analyse it, but what are you going to analyse, how are you going to improve the quality of the data?"
As for how legislation could be strengthened around marketing emails, Llewellyn was unsure how effective it could be.
"It's almost like trying to legislate about anything else society doesn't want the clever people will always find a way around it," he explained.
"[For example], I can't in my wildest imagination understand how anyone can selectively stop spam."
There is some hope, however, and it lies in leveraging technology, according to Llewellyn.
"What you can do is stop any particular site from dumping more than 300 messages in one day, or something like that," he added.
"Technology is coming along so they [the users] will be able to increasingly determine the content of what is in an email. For instance, violence, sex and pornography etc. all of that can be attacked, there can be a very strong focus on that."
Read on for our feature on whether email is on its last legs as a communications method.
A daily dose of IT news, reviews, features and insights, straight to your inbox!
A daily dose of IT news, reviews, features and insights, straight to your inbox!
Thank you for signing up to ITPro. You will receive a verification email shortly.
There was a problem. Please refresh the page and try again.