BSA calls for tougher IP theft laws
New BSA report suggests software theft has an economy wide affect and harsher IP penalties are needed.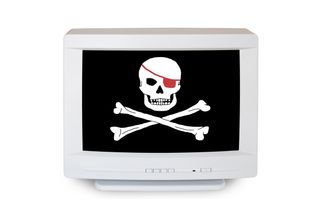 Tougher financial penalties should be dished out to those who steal intellectual property (IP), according to the Business Software Alliance (BSA).
The current legislation does not go far enough to deter would-be IP thieves, the BSA has claimed, urging Government to make changes.
Global software piracy grew by 14 per cent hike during 2010, according to BSA figures published as part of its Global Software Piracy Study.
The research, carried out in partnership with analyst firm IDC suggests unlicensed software worth 1.2 billion was installed across the UK last year.
"The current damages law isn't tough enough to deter those businesses that still think it is acceptable to use unlicensed software. The Ministry of Justice acknowledged this in 2007, suggesting this issue would be addressed, but no progress has been made to date," said Sarah Coombes, senior director of legal affairs for the BSA in Europe, the Middle East and Africa (EMEA).
"Legislation that strengthens the availability of court awarded damages would act as a deterrent for those that continue to use illegal software. The UK IT industry is a dynamic sector that supports almost 600,000 high-skill, high salary jobs and contributes billions of pounds in taxes each year, and we need tougher IP laws to protect it."
The finger of blame has been pointed towards emerging economies, whose fast-growing PC shipment numbers have not helped the situation.
At a time when global awareness of IP rights is argued to be higher than ever, it appears that pockets of software piracy are still bubbling away. A survey of roughly 15,000 PC users in 32 countries conducted by Ipsos Public Affairs found that many users often fail to realise they are using unlicensed copies.
"The software industry is being robbed blind," said BSA president and chief executive Robert Holleyman.
"Nearly 36 billion worth of products were stolen last year - and the rates of theft are completely out of control in the world's fastest-growing markets. The irony is, people everywhere value intellectual property rights, but in many cases they don't understand they are getting their software illegally."
Holleyman suggests that software piracy is an economy wide issue that directly impacts businesses outside of the tech sector.
Highlighting the fact that all commercial entities need to rely on properly licensed versions of software to control their live production systems, he argues that those who are legit are being unfairly undercut when their competitors avoid overhead costs by effectively stealing.
The hard facts' uncovered by the 2010 BSA Global Software Piracy Study show that while PC shipments to emerging economies in 2010 accounted for more than 50 per cent of the world total, paid software licences in emerging economies accounted for less than 20 percent of global sales.
Media sources including the Financial Times and The Economist define the planet's emerging economies as regions including several Asia-Pacific and Latin American countries. Also singled out are nations such as China, South Africa, Taiwan and Mexico and here in Europe, Hungary and Poland are under the spotlight. But this list is by no means exhaustive.
"The software industry is doing everything it can to promote legal software use," Holleyman said. "We need governments to step up their efforts on this issue by supporting public education efforts, enacting and enforcing strong intellectual property laws and leading by example."
Get the ITPro. daily newsletter
Receive our latest news, industry updates, featured resources and more. Sign up today to receive our FREE report on AI cyber crime & security - newly updated for 2023.