BT wins £400 million Lancashire Council contract
Lancashire County Council signs a 10-year deal with BT to provide ICT services.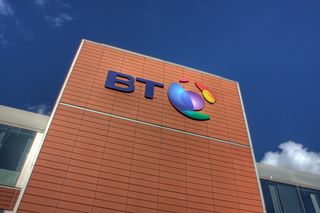 BT has signed a 400 million contract with Lancashire County Council to provide ICT services across the area.
The agreement will see the formation of a BT subsidiary called One Connect, which the council will have a 40 per cent share in.
The group will manage ICT for the council and schools across Lancashire, with claims of dramatic savings derived from faster deployment of technology.
The 10-year agreement is expected to provide around 100 million of savings over the lifespan of the contract, BT said.
"Now we have signed up to the partnership, we can move forward together to revolutionise the way County Council services are delivered," said Geoff Driver, leader of Lancashire County Council.
"By using our combined expertise and technology, we will cut red tape, simplify processes used for carrying out many day-to-day tasks, and provide services far more quickly and efficiently. We will also use our strategic expertise to drive further savings in the future."
The overall hope is for the project to provide a boost to the area's economy by having a strong IT infrastructure in place across Lancashire.
"We believe that this partnership can and will act as a catalyst for economic regeneration in Lancashire by creating a county-wide infrastructure that supports new ways of working," said Neil Rogers, president for Government and health at BT Global Services.
"The partnership will put Lancashire residents and the council at the forefront of developments in Government IT services."
BT's Global Services division was one of the major contributors to the telecoms giant's decent results, revealed last week.
The company posted a 71 per cent rise in profits over the last financial year, despite slight dips in revenue.
The Global Services arm also won a contract this month to become one of the key providers for the Public Sector Network (PSN) programme.
A daily dose of IT news, reviews, features and insights, straight to your inbox!
A daily dose of IT news, reviews, features and insights, straight to your inbox!
Thank you for signing up to ITPro. You will receive a verification email shortly.
There was a problem. Please refresh the page and try again.