Synergy 2011: Don't be afraid of the public cloud
Don't be afraid of the big, bad public cloud, says Citrix CTO.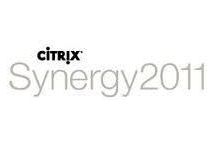 Companies should not be afraid of the public cloud as it's safer than the private model and can bring huge benefits.
This was the message delivered by Citrix chief technology officer (CTO) Simon Crosby, who claimed trust was still the big barrier stopping businesses jumping on the public cloud bandwagon.
The public cloud should be one of the key parts of helping IT live up to the mission to "empower the user and protect the enterprise," he said during today's keynote at Citrix's Synergy 2011 conference.
Concerns over security need to be addressed in particular, Crosby explained. Citing recent Anonymous attacks on Amazon Web Services (AWS), Paypal and MasterCard, he noted how AWS "didn't even blink" as it wasn't relying completely on private data centres.
"If you think your private cloud is safer than public, you are wrong," he said.
Crosby gave the analogy of the aeroplane when compared to the car many people fear flying, even though it is statistically safer than getting in a grounded automobile.
However, there remain issues to iron out before everyone can move to the public cloud.
"We need mechanisms to address the challenges a simple statement from cloud vendors does not cut the mustard," he added.
Talking about recent cloud failures, including Gmail and AWS, Crosby called for an "insurance industry for when things go down."
He pointed to OpenStack as the solution which could address user concerns, as it relies on a vast pool of developers and vendors to ensure its quality.
Citrix announced yesterday it would be offering a product based on OpenStack.
"I think we can get you to public cloud it's not all there but we are close," he added.
Yet despite all the big claims around cloud computing, many remain unconvinced. A survey from Vanson Bourne of 250 UK chief information officers (CIOs) released this week showed 86 per cent believed cloud computing was over-hyped.
Almost three quarters thought the transition over to the new technology wasn't any different from previous technology trends they'd shifted between.
The end of the fat client?
Another cloudy discussion point in today's keynote was around whether the traditional desktop or the "fat client" was dead, dying or alive.
The debate over the death of the thick client has been going on for some time now, and was recently fuelled by the announcement of Google's Chromebook.
Michael Mestrovich, chief information officer for the US Defense Intelligence Agency, told delegates at Synergy 2011 he thought thick clients would stick around, although more thin ones were certainly coming.
"The next generation desktop is about bringing to customers a single device, being a thin or thick client, and allowing them access to... separate networks through one device," he said
"There is going to be a mix of thick and thin clients."
But Tarkan Maner, president and chief executive (CEO) of cloud client company Wyse Technology, called for people to ditch chunky hardware altogether, as that was the way the IT world was moving.
"Go thin and take advantage of the cloud... get rid of that big fat Hummer and get a bike," Maner said. "Let's move in a big way."
So, there still appears to be no definitive answer on whether today's fat clients are heading for the IT graveyard anytime soon.
A daily dose of IT news, reviews, features and insights, straight to your inbox!
A daily dose of IT news, reviews, features and insights, straight to your inbox!
Thank you for signing up to ITPro. You will receive a verification email shortly.
There was a problem. Please refresh the page and try again.