BT and TalkTalk appeal DEA judicial review
The ISPs may have lost their initial judicial review of the Digital Economy Act, but they haven't given up hope.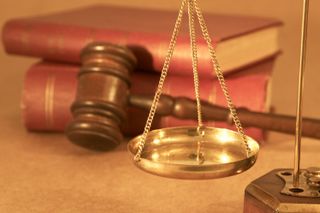 BT and TalkTalk have confirmed they are launching an appeal after losing their judicial review of the Digital Economy Act (DEA).
The Internet Service Providers (ISPs) won the right to a review on the controversial legislation back in November, which would see illegal filesharers getting their internet connections cut off.
However, their claims the Act went against the EU Electronic Commerce Directive and the EU Privacy and Electronic Communications Directive were dismissed by the High Court in April, with Mr Justice Kenneth Parker claiming no directives had been breached.
The ruling hasn't silenced the companies though and today both ISPs joined together again to launch a new case at the Court of Appeal.
"BT and TalkTalk believe that the DEA measures aiming to prevent online copyright infringement are inconsistent with European law," said a joint statement from the two firms.
"Quite apart from the potential impact on their businesses, BT and TalkTalk believe the DEA could harm the basic rights and freedoms of ordinary citizens."
The appeal will be based on four of the initial five complaints BT and TalkTalk made against the act, letting the issue of proportionality drop.
"Both companies continue to take the view that the regime represents a disproportionate interference with the rights of internet service providers, subscribers and internet users and with the concept of freedom of expression," read the statement.
"They recognise, however, the Court's view that there is an exceptionally high threshold to show that this legislation was not a proportionate response prior to the code of practice being published and have concluded not to pursue leave to appeal on this ground."
Although the companies are keen to get their voices heard, there is an air of caution around launching this second case.
IT PRO spoke to BT this afternoon to ask how long they expected to wait for a response on whether they would be granted the appeal and how hopeful they were, but a spokesperson told us: "We just have to try and get through this stage first, then we will see what happens."
We also contacted the Department for Media, Culture and Sport, responsible for the legislation, to question whether they thought the appeal had any legs, but it had not responded to our request at the time of publication.
A daily dose of IT news, reviews, features and insights, straight to your inbox!
A daily dose of IT news, reviews, features and insights, straight to your inbox!
Thank you for signing up to ITPro. You will receive a verification email shortly.
There was a problem. Please refresh the page and try again.