Apple loses App Store argument against Amazon
Apple may face an uphill struggle in maintaining its hold over the App Store trademark after losing a court battle with Amazon.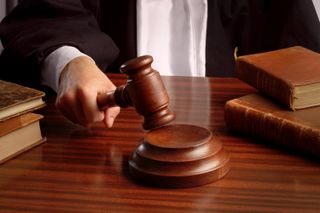 Amazon has been given permission to use the App Store name by a judge in the US for now, a court document has revealed.
Apple has been trying to keep the name all to itself with a number of legal tussles, including one against Microsoft.
The iPhone maker may have lost this first round of its lawsuit, but US District Judge Phyllis Hamilton did not agree with Amazon's claim the App Store name was generic, Reuters reported.
The judge allowed Amazon to use the name when approaching software developers in the US, as Apple was not able to establish "a likelihood of confusion" with Amazon's services.
The case is not yet over, however, and future decisions by the court could prevent Amazon from using the term from a later date.
Apple spokeswoman Kristin Huguet pointed to Apple's previous stance on the situation, simply saying Apple requested Amazon to not copy the App Store term as it would "confuse and mislead customers."
Apple filed the suit against the Amazon Appstore, which will sell Android apps, back in March.
Last month, Judge Hamilton said Apple faced a "stumbling block" in proving people would confuse the Cupertino firm's App Store for Amazon's Appstore for Android, according to an individual who was at the Oakland federal court hearing.
At the start of the year, Microsoft made its feelings known on Apple's claims over the App Store term.
"When viewed as a whole, the combination of the generic term 'app' with the generic term store' is nothing more than the sum of its parts and is not capable of identifying and distinguishing a single source," a court filing read.
A daily dose of IT news, reviews, features and insights, straight to your inbox!
A daily dose of IT news, reviews, features and insights, straight to your inbox!
Thank you for signing up to ITPro. You will receive a verification email shortly.
There was a problem. Please refresh the page and try again.