Dell and Cloudera offer 'complete' Hadoop solution
The partnership aims to help businesses process large datasets.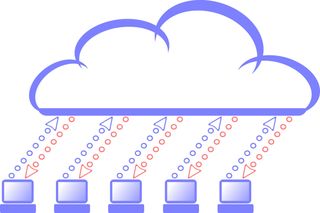 Dell and Cloudera are collaborating to provide complete Apache Hadoop infrastructure solutions for businesses.
The pair are attempting to produce a "single source" for deployment and management of Hadoop-based cloud architecture.
The new offering combines purpose-built hardware in the shape of Dell servers and networking components, together with Cloudera's Apache Hadoop platform. The package is aimed at enterprises with a need to process large-scale datasets and claims to be more cost effective than using proprietary solutions.
Dell and Cloudera said the new solutions will be useful to a range of commercial enterprises, including financial services, energy, utility and telecom companies, research institutions, retail businesses and internet media groups.
The main goal is to reduce complexity for anyone wishing to use Hadoop-based data analytics and management tools. Training, technology support and professional services will also be available.
The package combines Cloudera's Hadoop platform with Dell's Crowbar software and Dell PowerEdge C2100 servers, along with a PowerConnect 6248 48-port Gigabit Ethernet Layer 3 switch.
Dell said additional server models will be added as options, while joint service and support, as well as a deployment guide, are included as standard.
Dell's Crowbar software is a particular lynchpin of the package, as it manages the Apache Hadoop deployment from first boot to primary Hadoop configuration. Dell said the upshot of this is businesses will be able to deploy a complete Hadoop environment in hours rather than days.
Its use doesn't end there though, as post-deployment functionality means Crowbar can help maintain, expand and architect analytics. Such features include BIOS configuration, network discovery, status monitoring, performance data gathering and alerting.
The new setup will be made available from Dell within the next month.
A daily dose of IT news, reviews, features and insights, straight to your inbox!
A daily dose of IT news, reviews, features and insights, straight to your inbox!
Thank you for signing up to ITPro. You will receive a verification email shortly.
There was a problem. Please refresh the page and try again.