Android beats Adobe Flash for most security flaws in 2016
Google's Android had the most vulnerabilities in 2016, ahead of Linux and Adobe Flash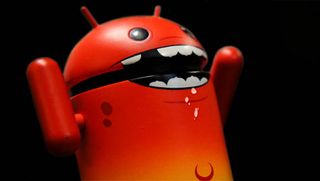 Google's Android has topped a list of products with the most reported vulnerabilities in 2016, according to a recently published CVE database.
In a list of 2016's 50 most vulnerable products, compiled by CVE Details, Android OS was found to be by far the most exploited service of the year, with 523 known security flaws, followed by Debian Linux at 319.
Notably, the number of Android vulnerabilities was almost double that of Adobe Flash in fourth place, widely regarded as a bug prone and insecure platform for web content.
However, Adobe was the clear winner when vulnerabilities were ranked in terms of vendor, with 1,383 known bugs. Of the 10 products at the top of the list, four come from Adobe, namely Flash Player, Acrobat, Acrobat DC and Reader.
Microsoft was not far behind, in second place with overall vendor vulnerabilities at 1,325, covering services such as Windows 8.1, Windows 10, Microsoft Edge and Windows Server 2012.
The results are slightly skewed, as bug hunters are incentivised by Google to root out vulnerabilities for cash rewards, including $20,000 for exploits granting remote access to Google servers, which may account for the surprisingly high number of flaws.
A security flaw found in software running on Qualcomm chipsets in August 2016 was feared to have affected more than 900 million devices, including the HTC One and US versions of the Samsung Galaxy S7.
In October last year, Google released fixes for a staggering 78 vulnerabilities, including a serious privilege escalation bug, initially discovered in Linux OS but proved to have been inherited by Android, allowing for hackers to bypass security and gain root level access to devices.
Google Chrome was found to have the greatest number of vulnerabilities at 172, followed by Microsoft's Edge at 135 and Mozilla's Firefox with 133. Safari is the most secure browser according to the CVE figures, at just 56 vulnerabilities in 2016.
Apple's iPhone OS, Watch OS and Apple TV also made it onto the top 50 list, but collectively made up only 340 vulnerabilities. Microsoft Office ranked at the bottom of the list, with just 48 security flaws.
A daily dose of IT news, reviews, features and insights, straight to your inbox!
A daily dose of IT news, reviews, features and insights, straight to your inbox!
Thank you for signing up to ITPro. You will receive a verification email shortly.
There was a problem. Please refresh the page and try again.