Virtustream to launch blockchain-as-a-service offering
Could Dell be gearing up to take on IBM?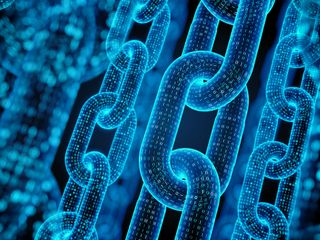 (Image credit: Shutterstock)
Cloud management company Virtustream is gearing up to launch a blockchain-as-a-service offering, indicating that Dell may be gearing up to take on IBM, Oracle, SAP and AWS, which all have their own blockchain-branded services.
Speaking at Dell Technologies World, the annual conference hosted by Virtustream's parent company, Dell's field CTO Adam Robyak told attendees that Virtustream is preparing a new blockchain-based platform offering for customers.
"They're actually launching something they're doing, which is their blockchain-as-a-service offering; where they'll actually host and manage nodes for our customers, whether that's on your premise or in their cloud."
This product has not yet been formally announced, so details on it are somewhat scarce. However, it would appear to compete directly with IBM's blockchain platform offering, as well as similar products from Microsoft Azure and AWS.
Robyak also revealed that Virtustream is also applying blockchain tools to other areas as well.
"One of the other things that they do is they have a huge analytics backend called Megalithics that focuses around performance metrics," he said. "What they've decided to do is extend that into the blockchain world to actually allow customers who need traceability of audit logs for their infrastructure environments to be able to dump that onto a blockchain without the logs having been tampered with."
"If I just pushed out a hundred VMs, if I just shut down 17 servers, whatever the case may be - having the ability to not only gather those logs, but prove out that they haven't been tampered with is huge."
Cloud Pro has approached Virtustream for comment, but had not recieved a response at the time of writing.
Robyak is one of the founders of Dell Technologies' blockchain steering committee, so a certain level of enthusiasm for the technology is understandable. However, not all of his colleagues share that enthusiasm.
Zulfikar Ramzan, CTO of fellow Dell Technologies-owned brand RSA, blockchain is still not at a sufficient point of maturity to lend itself to enterprise applications, and he pointed out: "Many of the applications that you can solve using blockchain, you can solve using much more basic techniques that are not called blockchain".
Amazon Web Services (AWS) CEO Andy Jassy appeared to share that view at re:Invent 2017, telling press that blockchain lacked "practical use cases" and that "we don't build technology because we think it's cool" - before releasing a blockchain service itself late last month.
Picture: Shutterstock
A daily dose of IT news, reviews, features and insights, straight to your inbox!
Adam Shepherd has been a technology journalist since 2015, covering everything from cloud storage and security, to smartphones and servers. Over the course of his career, he's seen the spread of 5G, the growing ubiquity of wireless devices, and the start of the connected revolution. He's also been to more trade shows and technology conferences than he cares to count.
As reviews and community editor, he's responsible for leading IT Pro's wide-ranging product coverage, and is an avid follower of the latest hardware innovations. He's never happier than when tinkering with complex network configurations, or exploring a new Linux distro.
In addition to managing the IT Pro Panel and working with the community of IT leaders that make it up, he co-hosts the IT Pro Podcast, where you can hear him ranting about his love of strange gadgets, his disdain for Windows Mobile, and everything in between.
You can find Adam tweeting about enterprise technology (or more often bad jokes) @AdamShepherUK, or you can email him at adam.shepherd@futurenet.com.
A daily dose of IT news, reviews, features and insights, straight to your inbox!
Thank you for signing up to ITPro. You will receive a verification email shortly.
There was a problem. Please refresh the page and try again.