Male attitudes the biggest barrier to women in technology
Research from Trainline highlights the lack of gender balance in tech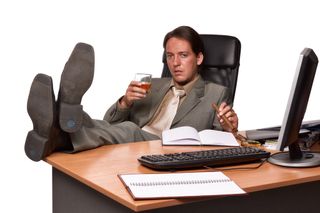 Male attitudes are the biggest barrier to gender balance in the technology sector, according to a report from Trainline released on International Women's Day.
Over a third, 33%, of tech workers questioned in the train and coach app's survey said that male attitudes were a barrier, with 39% female tech workers and 33% of their male counterparts in agreement.
The percentage was higher for parents of children under one, with 44% also citing male attitudes having a negative effect. Though the Trianline's research didn't explicitly say so, this is likely down to negative attitudes when it comes to returning to work after maternity leave.
For young women starting careers in technology, 30% of those asked said they didn't feel respected at work, compared to just 12% of young men. It's a damning picture of the current state of the UK's technology sector which is still largely male-dominated.
A fairly significant problem is the "gender confidence gap", which Trainline found that 33% of women don't think their feedback will be taken on board in comparison to 22% of men with similar views.
And 48% of male survey respondents said they are comfortable with having difficult conversations on issues such as career development, while those sentiments were only echoed by 33% of female respondents.
"Our research shows that young women and parents feel they are at a disadvantage in the technology industry," said Trainline CEO Clare Gilmartin. "With the added pressure of childcare, parents are more likely to suffer from a work-life imbalance, while recent female graduates are encountering more barriers to career progression than their male peers.
"Addressing these imbalances is essential to attracting and retaining female talent, which in turn is crucial for the tech industry to best meet the needs of the diverse audience it serves. It should be a key focus for any tech business."
Over two-thirds of those asked were in agreement with 68% of both men and women agreeing that they would perform better in meetings with more balanced teams. That figure rose above 70% for those aged 18-44.
Interestingly, calling out bad behaviour and more diverse senior management were the most frequently suggested ways to address unconscious workplace bias, with 39% of respondents calling for each in the survey.
Some of the largest tech companies have had issues with sexism and bias within their organisation, with the likes of Oracle underpaying its female staff and even Google employees protesting the company's handling of sexual harassment cases.
Despite this, and the statistics for those that feel male attitudes are still a barrier to diversity in tech, nearly three quarters, 71%, of young people believe gender balance in tech is achievable.
"The industry has taken strides over the past year but there is so much more to do to help women succeed in tech," added Gilmartin. "We should be proud that the youngest generation of tech professionals feel most positive about the future, and we have a duty to deliver on this - the industry must continue to champion the women in technology who have inspired this optimism.
"It's essential that the industry looks ahead and delivers a working environment that allows men and women to thrive. Mentorship schemes, enhanced parental benefits, flexible working, unconscious bias training programmes and fair recruitment processes are all critical to ensuring women and parents are supported throughout their careers, which in turn will provide technology businesses with the talent pool their future depends upon."
A daily dose of IT news, reviews, features and insights, straight to your inbox!
Bobby Hellard is ITPro's reviews editor and has worked on CloudPro and ChannelPro since 2018.
In his time at ITPro, Bobby has covered stories for all the major technology companies, such as Apple, Microsoft, Amazon and Facebook, and regularly attends industry-leading events such as AWS Re:Invent and Google Cloud Next.
Bobby mainly covers hardware reviews, but you will also recognise him as the face of many of our video reviews of laptops and smartphones.
He has been a journalist for ten years, originally covering sports, before moving into business technology with ITPro. He has bylines in The Independent, Vice and The Business Briefing.
Contact him at bobby.hellard@futurenet.com or find him on Twitter: @bobbyhellard
A daily dose of IT news, reviews, features and insights, straight to your inbox!
Thank you for signing up to ITPro. You will receive a verification email shortly.
There was a problem. Please refresh the page and try again.