Accountants slow to adopt cloud-based software
Accountancy firms are lagging behind other industries when it comes to cloud adoption, claims new survey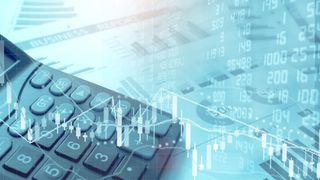 Accounting firms are beginning to embrace cloud, but not with any great enthusiasm.
While the rest of the world is beginning to turn to SaaS-delivered software, just 11 per cent of accountancy firms are using cloud systems according to a new survey from Thomson Reuters. And just 23 per cent of non-adopters are ready to make the move to cloud, which contrasts starkly with the wider world where about 70 per cent of companies will be using one type of cloud.
The main objection was not security, the normal inhibitor when it comes to cloud, but concerns about working practices: a quarter of the respondents said they saw no need to change from their existing set-up, while eight of the accountants surveyed said it would mean a "big change" in the way they did business. These also cited a lack of awareness about where to start on a cloud project.
The accountants hadn't forgotten about security, though, it was also cited as a factor that concerned potential adopters.
Accountants better get used to change, according to Thomson Reuters.
"The cloud forms an important part of the future IT strategy of many UK accountancy firms, according to the results of the survey," said Andrew Flanagan, managing director, professional market for the tax and accounting business of Thomson Reuters. "The main reason practices are looking to move to cloud- based solutions is to allow employees to work remotely; for example, from client' premises and to enable use of new mobile devices.
" In years to come, it seems inevitable that virtually all software and data will be 'in the cloud', mirroring the move from paper to electronic data - a new way of working that has occurred over the last few decades, but with the increasing pace of technology development it is likely to happen faster, " he added.
Stay up to date with the latest news and analysis from the world of cloud computing with our twice-weekly newsletter
Thank you for signing up to Cloud Pro. You will receive a verification email shortly.
There was a problem. Please refresh the page and try again.