HR and the cloud: Everything you need to know
Running HR in the cloud can benefit your business throughout the entire employee lifecycle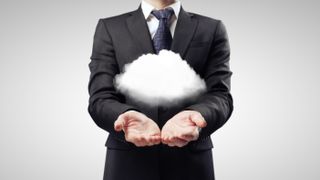 (Image credit: Shutterstock)
In a drive to be more forward-thinking, the traditionally legacy-led industry of recruitment and HR is moving to the cloud in order to improve processes and become more effiicient.
Whether making the decision to seek out right-fit talent with the help of innovative cloud-led platforms, engaging candidates and employees using big data or opting to adopt cloud-based human capital management (HCM) software, HR teams should be looking to private, public and hybrid cloud environments to set teir organisation apart from the rest.
Factors behind this shift include the convenience of a vendor sending regular updates via the cloud to the system, but also a desire to shift non-core applications off-premise, as companies focus their resources instead on the services that differentiate them.
We round up the key uses and things you should bear mind.
Latest news
21/03/2016: Satnav provider TomTom has selected Workday to create an HR cloud that will offer a single source of information on its 4,600 workers spread across the world.
Workday's Human Capital Management (HCM) tool will let managers access relevant data from desktop and mobile devices, wherever they are, and allows TomTom to benefit from automated updates and a simpler user interface for its HR staff to use.
Arne-Christian van der Tang, senior vice president of group HR at TomTom, said: "People and innovation are at the heart of TomTom's success, which means it's critical to have tools like Workday in place to continually find top talent and keep our employees engaged as we grow.
"[Workday] understands the importance of an engaging user experience and self-service when delivering HR tools that will help us create a more connected workforce and drive future success."
14/01/2016: Oracle has begun a recruitment drive for 1,400 salespeople to sell its cloud products across EMEA.
Of these new staff, 450 will be based in a new cloud sales centre in Dublin, joining Oracle's current 1,400 employees in the city, with the others spread across sites in Amsterdam, Cairo, Dubai, Malaga, and Prague.
Dermot O'Kelly, senior VP for Oracle UK, told Cloud Pro the Dublin centre will boast a social media hub where sales reps can engage with customers.
He added: "We're really ambitious, we're making no secret of the goal to become number one in the cloud globally, and we want to attract people who can match our ambition."
13/01/2016: The European Court of Human Rights (ECHR) has upheld the right of companies to read their employees' private online messages.
The decision was taken after a Romanian engineer was fired in 2007 for using Yahoo Messenger to conduct personal conversations with his fiancée and brother, as well as professional contacts.
The engineer argued that, although using the app for personal correspondence was against the company's policy, the monitoring of his private communications was a violation of his rights.
His arguments were dismissed by the court, however, which took the view that it was entirely reasonable that "an employer would want to verify that employees were completing their professional tasks during working hours".
The ECHR's decisions are legally binding for all countries that have ratified the European Convention on Human Rights.
23/12/2015: Ministers have called for schools to better monitor pupils' internet usage in order to prevent students becoming radicalised by groups such as ISIS.
Education secretary Nicky Morgan explained that schools should set online filters and keep tabs on the content pupils are looking at online to prevent them being able to access propaganda issued by extremists.
Morgan also told ministers that teaching unions should be consulted on the plans and should be involved where relevant.
01/12/2015: A report by Bilendi has revealed 78 per cent of HR teams are being driven crazy by paperwork, specifically forms.
Additionally, tracking hard copies of documents is also causing distress in organisations, yet only 30 per cent of companies have actually used a digital service for managing such paperwork.
"From recruiting, to hiring, to maintaining and eventually transitioning employees, there is an overwhelming amount of paperwork and manual processes for HR to deal with," Richard Langham, Head of the Adobe Document Cloud business for Europe, Middle East and Africa, said.
"Digitally transforming these processes allows HR departments to eradicate the frustrations they experience by simplifying their workflows, enabling them to have more time to focus on high-impact work."
02/11/2015: SAP has confirmed it now has 1,000 SuccessFactors HCM customers in EMEA.
More than 400 of these picked SuccessFactors Learning and another 300 have deployed SuccessFactors Employee Central, while British American Tobacco (BAT) is rolling out SAP's HCM tools to 57,000 employees across the world.
BAT CIO Phil Colman said: "Our IT strategy focuses on a single portfolio of connected applications running on standardized technology to drive competitive advantage across the business.
"Implementing SAP SuccessFactors solutions will help us to continue to deliver on that strategy."
12/10/2015: IBM has acquired premier Workday services partner Meteorix in an attempt to enhance its financial management and HR service offerings. IBM said HR executives are in continuous fight to attract, engage, develop and support new talent and existing employees and this tie-up will mean finance and HR executives can join forces to lead against the competition to retain staff better.
Workforce Software has added job and holiday bidding features to its platform, allowing employees to take control of their own time, rather than leaving it to an employer to dictate when they can or can't take their annual leave.
Everything you need to know
What are the main advantages of cloud-based HCM over traditional software?
When it comes to any cloud service, there are generally two main advantages: cost and flexibility. That's certainly the case when it comes to HCM systems. It's much cheaper to run, particularly when it comes to large enterprises.
There is one other advantage too. They tend to be much easier to use and employees, used to cloud-based consumer products, will be happier with them. Indeed, if you build services so they resemble consumer internet, then you will get a lot more employees using them, according to Annrai O'Toole, CTO at Workday (you can read our Workday review here).
"That's the thing about HR; you need to get them accepted and with cloud-based software you get much better employee engagement," he says.
Who are the leading players in HCM?
Just as Salesforce kicked off the cloud-based CRM phenomenon, Success Factors did the same for HCM (or HR as it was generally known then). Since then, Success Factors has been bought by SAP while Salesforce has boosted its own HCM credentials by acquiring Rypple and ChoicePass.
There are now two different philosophies when it comes to HCM providers: standalone providers such as Workday, the market leader in this field, Cornerstone OnDemand, not too far behind, and the likes of Halogen, SilkRoad and Fairsail, shortlisted in the UK Cloud Awards.
Alternatively, there are the big players: the aforementioned SAP and Salesforce; Oracle, which acquired PeopleSoft in 2005 and Taleo in 2012, and FinancialForce (also shortlisted), which uses Salesforce's Force.com software platform to develop a range of services.
The trend certainly seems to be for the latter as companies recognise that they cannot operate software silos any longer. According to Tom Brennan, FinancialForce's vice president of marketing, HR and finance departments are breaking down walls and forming tighter synergies.
"In this year's CFO Sentiment Study Report from The CFO Alliance, two thirds of respondents said that in 2015 they are "concerned or greatly concerned about talent acquisition and retention", and that they plan to spend more on technology solutions to engage employees and customers," says Brennan.
"Forward-thinking companies have a stronger understanding of the importance that HR and finance must continue to work with each other in order to be successful especially as employee costs have become a more conspicuous cost line item. We have seen management teams become more cognisant of the importance of employees in a company's success; that is why we think HCM should embedded in many other apps including finance, operations and CRM," he adds.
However, Workday's O'Toole says that being a standalone vendor makes sense. "We work very closely with other packages: It's something that Workday's very good at. You see vendors with everything as a collection of software modules, but they're often a loose confederation –that's very loosely coupled," he says, adding that Workday will offer better integration and has a close working relationship with Salesforce, collaborating in several areas.
How will HCM products evolve in coming years?
The growing trend is for HCM functionality to be a much more integral part of a company's strategy. We're already seeing closer co-operation between IT, HR and finance and that's something that's set to continue.
The current trend is seeing IT and HR working together: the HCM department taking the lead in buying the software but calling in IT to deal with some of the security issues. "When you're a multinational company," says O'Toole.
"If you have people in different countries, you have a data privacy problem. That's why when we get engaged with a prospect, we have to get IT people in the room."
That co-operation is important when driving a company forward. "Wall Street is putting a premium on growth and companies have realised that they can't grow without the right talent and properly motivated people," says FinancialForce's Brennan.
"HCM will evolve into a more interconnected solution and will include a focus on connecting people to the data they need to make decisions. Leading the way will be social and data-driven systems leveraging way contextual computing, using software applications, networks, and services to gain a true understanding of the user."
Brennan says that will also be concomitant changes in performance management systems. "This will also go through a complete change, throwing out the antiquated HR compliance documents, processes and tools. Cloud HCM will introduce effective tools allowing for real time feedback and fluid goal alignment leveraging predicative analytics," he adds.
Talking of predictive analysis: will we see closer integration between Big Data technology and HCM systems?
This is a growing trend throughout industry as companies look to make better use of data. According to Workday's O'Toole, one way that this technology can help is in looking at staff retention and churn. "We've launched an application that can predict who will stay with the company and who will leave. We tried it on ourselves and that 95 per cent of people that we had predicted would leave Workday actually did leave. You can leverage this technology to give you real business advantage," he says.
The hard core work of analytics will completely change the image of human resources, according to O'Toole. "This is all about data. HR has been somewhat cast as the guys who do the touchy-feely well: we want to make less touchy feely in future," he says.
This article was first published on 10 March 2015. It was last updated on 15 January 2016.
Stay up to date with the latest news and analysis from the world of cloud computing with our twice-weekly newsletter
ITPro is a global business technology website providing the latest news, analysis, and business insight for IT decision-makers. Whether it's cyber security, cloud computing, IT infrastructure, or business strategy, we aim to equip leaders with the data they need to make informed IT investments.
For regular updates delivered to your inbox and social feeds, be sure to sign up to our daily newsletter and follow on us LinkedIn and Twitter.