Merging Dell-EMC portfolio was "mammoth task" for channel
Despite difficulty, merger has led to boosted channel sales for all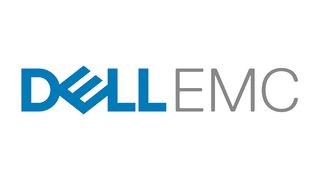 Managing the combination of Dell and EMC's portfolio following the companies' mega-merger has been a "mammoth task" for the company's channel business, Dell EMC's EMEA channel chief has told Channel Pro.
"If you look at legacy Dell, we already had a significant end-to-end portfolio," said Michael Collins, the company's senior vice president of channel for EMEA.
"Dell did a lot of acquisitions to build out specifically the infrastructure part of the business, and specifically within that storage and networking, so we already had a pretty expanded portfolio, and keeping our partners – and even our own people – trained and informed and capable of telling that story, our end-to-end solutions story, was a task in itself."
Dell's product family pre-merger was, as Collins pointed out, incredibly expansive. After the acquisition, however, the channel team suddenly found itself having to deal with the whole product catalogue of a separate vendor in addition to the existing Dell lines.
Collins described the EMC portfolio as "very, very rich, all the way from mid-range storage through the high end, and converged infrastructure, the software-defined data centre, the security products.
"The portfolio is massive now, so of course it's a pretty mammoth task, both for us and our partners."
For Dell EMC, making sure that it enables its channel ecosystem is a crucial job and educating its partners on the details of its newly-swelled line-ups is something that the company is putting front and center.
"We look at the channel as an extension of our sales force", Collins told Channel Pro. "We really need to be able to have the same discussions with customers, regardless of whether you work at Dell or whether you work within the Dell channel."
Despite the difficulties proposed by the combined catalogues size and breadth, the benefits that it can bring for the channel are already making themselves apparent, according to Collins.
The feedback from our partners has been pretty overwhelming," he said. "The ability to really see the breadth of the portfolio is quite enlightening for them, and as important is how tightly the company is already integrated."
"Dell EMC already looks like one company and the lineup looks like one company. The products are well-integrated already and the end-to-end story is extremely powerful – especially when you look not just at Dell EMC but Dell Technologies, with the strategically aligned companies: Pivotal, VMWare and Secureworks."
This has translated directly to an increase in channel sales, Dell EMC told Channel Pro. Collins confirmed that there has been a noticeable uptick post-acquisition in channel customers purchasing complete end-to-end solutions, rather than mixing and matching.
Something echoed by both Collins and by Michael Dell himself is that customers are incredibly happy to be able to conduct all their IT business with one company. For many, the simplicity and convenience of having Dell EMC be a 'one-stop shop' is a distinct advantage.
In addition to this, Collins said that Dell's channel partners have benefitted from this too. Not only do they find a similar level of convenience in dealing with a single company, he said, but he's also heard reports that multiple channel partners have seen revenues and profits increase as a direct result.
"We want to have the best programme in the industry, and I think we're off to a good start there. This is a relationship business, so we really want to have a trusted partnership and build on that as a foundation. And I think if you look back at both companies, we've developed very strong channels in both areas; very different channels, but strong channels."
"We have a vision for our channel business," Collins said; "We want to be easy to do business with. We're well-positioned to be one place where partners can get everything, and we're number one in everything."
Stay up to date with the latest Channel industry news and analysis with our twice-weekly newsletter
Adam Shepherd has been a technology journalist since 2015, covering everything from cloud storage and security, to smartphones and servers. Over the course of his career, he's seen the spread of 5G, the growing ubiquity of wireless devices, and the start of the connected revolution. He's also been to more trade shows and technology conferences than he cares to count.
As reviews and community editor, he's responsible for leading IT Pro's wide-ranging product coverage, and is an avid follower of the latest hardware innovations. He's never happier than when tinkering with complex network configurations, or exploring a new Linux distro.
In addition to managing the IT Pro Panel and working with the community of IT leaders that make it up, he co-hosts the IT Pro Podcast, where you can hear him ranting about his love of strange gadgets, his disdain for Windows Mobile, and everything in between.
You can find Adam tweeting about enterprise technology (or more often bad jokes) @AdamShepherUK, or you can email him at adam.shepherd@futurenet.com.
Stay up to date with the latest Channel industry news and analysis with our twice-weekly newsletter
Thank you for signing up to Channel Pro. You will receive a verification email shortly.
There was a problem. Please refresh the page and try again.