Taking the road less travelled to a career in IT
With 4 million jobs sitting unfilled, the industry is becoming more open to recruiting people from a non-tech background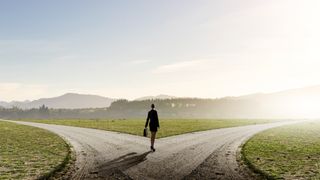 (Image credit: Shutterstock)
Choosing what you want to do with your life is something that's both exciting and filled with uncertainty, not least because most people have to make these decisions at a young age, with little in the way of life experience.
As a result, many people find themselves wanting to switch careers later on in life after making what they consider in retrospect to have been the wrong decision.
This isn't an easy choice either and often those who decide to take the plunge are forced to start from the bottom of the career ladder again. Indeed, it may not have been an active choice in the first place; in a world where there's increased uncertainty and turbulence in the employment market, it may be disruption such as redundancy or very low pay that cause people to take stock of their career trajectory.
For a growing number, they find a new calling in the IT industry.
Why people change careers to IT
According to research from Harvey Nash, over a third of IT workers, both technical and people-facing, started off in a different career.
It may come as no surprise to hear that one of the primary motivators for this is to pursue better remuneration. The average annual salary for a career in IT in London is £58,000, compared to the national average wage of just £30,000.
There's also a level of job security not found in many other industries: With over four million IT jobs looking to be filled at any one time across the country, you're more likely to find and retain a job than in most other careers.
The threat of automation is also somewhat reduced compared to other career pathways. Indeed, one of the often proffered answers to a robot or AI taking your job is to become the person who creates and/or maintains the technology.
How to make the switch
Starting out in IT with no grounding in the field can seem daunting, not least because getting the relevant training without support from an employer can be very expensive. But would-be candidates can be left in a catch-22 position as without such qualifications, employers may pass them over when looking to recruit to IT positions.
According to Eoin Hefferman, CEO at Padlock, a company specialising in cyber security training to those with caregiving responsibilities, this is an error on the part of recruiters.
"It's too expensive to enter cyber security," says Hefferman. "You'll often hear people talk about the need for certain qualifications and I can understand that from a risk mitigation point of view, I've been there myself, but we're overlooking talent."
Nevertheless, if you have time and money on your side, there is an abundance of training companies in the UK that offer IT certifications in whatever field you're interested in. No specialist degree necessary, just sign up for the course and with a few certifications under your belt, you'll be able to kickstart a thriving IT career.
One of the benefits of these kinds of training programmes versus a traditional degree – other than being cheaper – is learners can pick and choose from the wide variety of courses that are on offer, meaning they can tailor their skills to the particular type of career they wish to pursue.
For instance, if an individual decided a career in cyber security is what they want, they could pick up all the necessary certifications through a training provider and bypass the extraneous content that would bulk-up a university curriculum and not be of any interest.
An added benefit of pursuing specific certifications is that often, learners can study flexibly, in their own time and in whatever medium suits them best. For example, those pursuing the CompTIA Security+ certification can choose between classroom learning or online, and full or part-time study. There are also myriad learning resources both free and paid-for that only increase the convenience of home learning even more.
"Employers aren't looking for a particular degree – they're looking to see if you have the right skills in the technologies they need to work with today," says Thomas O'Reilly, head of group strategy at training provider QA. "These industry-recognised qualifications allow you to keep up with advances in technologies, so you have the right skills that make you more employable."
"Many employers are aligned to specific vendors. They won't just want a cloud engineer, they'll be looking for someone who can work with AWS or Microsoft Azure specifically," he adds. "Going through an accredited training provider allows you to get vendor-specific skills and qualifications that will make you more employable compared to being without that vendor-backed accreditation."
Career change, or career progression?
Pursuing a career in IT doesn't even have to involve earning any formal qualifications related to the field. There are businesses in the UK that are willing to take people with just the bare minimum IT knowledge and then turning them into computing superstars.
Rob Sandbach's business is one just like that. Indiespring is a smartphone app development firm that adopts a novel recruitment strategy where many of its employees aren't from technology backgrounds. The company likes to take enthusiastic individuals, whatever their existing skillset, and train them up from within – teaching its recruits to code apps and websites for its clients.
Upskilling and reskilling a business' workforce is also becoming a favoured method of acquiring tech talent to fill the vacant tech roles in various departments, so you may not even have to leave your employer in search of further education.
According to a report from Big Data LDN, more than half (57%) of businesses are upskilling their existing workers so they can traverse the skills chasm. It's an effective way of ensuring you get talent that knows the business well and the method can ensure things like age, gender and neurodiversity are taken into consideration.
Experts have criticised the industry for being less diverse than it was in the 1980s, and with fewer graduates coming through the pipeline, taking valued workers and offering them new and important opportunities within the business is something that at the very least should be seriously considered.
Regardless of how you get into IT, the industry needs fresh talent and there are more than 4 million empty vacancies worldwide, most of which with above average salaries. Pursuing a tech job might seem like a leap into the unknown, but in the coming years there will be people far and wide wishing they had the opportunity to get into tech at a time when it has never been easier to do so.
Get the ITPro. daily newsletter
Receive our latest news, industry updates, featured resources and more. Sign up today to receive our FREE report on AI cyber crime & security - newly updated for 2023.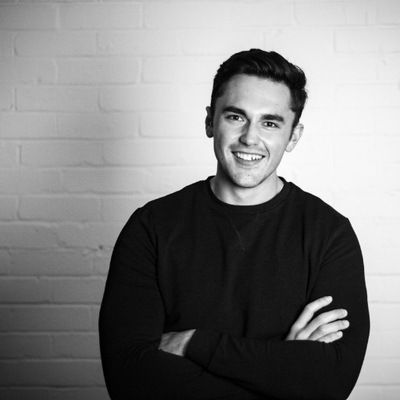 Connor Jones has been at the forefront of global cyber security news coverage for the past few years, breaking developments on major stories such as LockBit's ransomware attack on Royal Mail International, and many others. He has also made sporadic appearances on the ITPro Podcast discussing topics from home desk setups all the way to hacking systems using prosthetic limbs. He has a master's degree in Magazine Journalism from the University of Sheffield, and has previously written for the likes of Red Bull Esports and UNILAD tech during his career that started in 2015.