Banks sign pledge to strengthen UK's fintech sector
The Fintech Pledge aims to facilitate the UK's economic recovery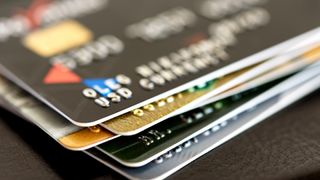 The UK's leading banks, including Barclays, HSBC, Lloyds Banking Group, NatWest Group, and Santander, have been announced as early voluntary signatories of a pledge which focuses on enhancing effective collaboration between banks and fintechs.
The Fintech Pledge, which is supported by Tech Nation, HM Treasury, and the Fintech Delivery Panel, aims to facilitate the UK's economic recovery by establishing "efficient and transparent" commercial partnerships between fintech companies and banks.
Operating on a voluntary basis, the pledge's signatories are required to adhere to the following principles:
Provide clear guidance to technology firms on how the onboarding process works through a dedicated online landing page,
Provide clarity to tech start-up firms on their progress through the onboarding process,
Provide a named contact, guidance and feedback,
Encourage good practice and improvement,
Commit to implementing this process 6 months from signing this pledge and providing bi-annual feedback in the first year.
Tech Nation announced that it will name the signatories on its website as well as update the list quarterly, in conjunction with the Treasury's Fintech team.
Economic secretary to the Treasury John Glen said that he welcomes the Fintech Pledge and looks forward to "more firms becoming signatories".
"The UK is already the best place in the world to start and grow a fintech", he added. "We're committed to that remaining the case as our economy bounces back".
Victoria Roberts, director of the Fintech Delivery Panel at Tech Nation, said that the Fintech Pledge "provides a welcome clarity, setting out clear commitments of what fintechs can expect and how best to create productive collaborations".
"Building partnerships with established institutions is a fantastic route for fintechs to drive positive change in finance, be it underpinning new customer solutions or transforming regulatory reporting," she added.
Despite being initiated with the five largest banks in the UK, the pledge will also be opened up to other banks following launch. All signatories are asked to provide a senior sponsor from within the institution, as well as a named person responsible for updating the Fintech Delivery Panel's onboarding working group on the progress.
The Fintech Delivery Panel was launched in 2017 by Tech Nation, at the request of HM Treasury, and is a comprised of fintech industry experts from leading fintech startups, investors, and financial services institutions.
A daily dose of IT news, reviews, features and insights, straight to your inbox!
A daily dose of IT news, reviews, features and insights, straight to your inbox!
Thank you for signing up to ITPro. You will receive a verification email shortly.
There was a problem. Please refresh the page and try again.