Cloud Sherpas implements collaboration platform at Waitrose
The solution involved rolling out google apps to all 340 Waitrose stores around the country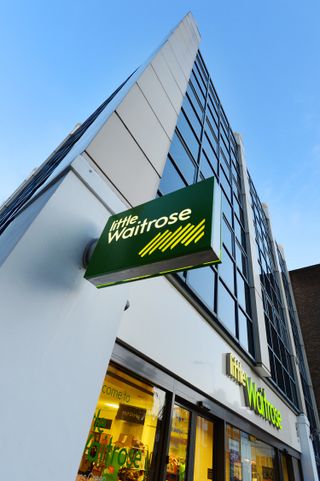 Cloud Sherpas has helped Waitrose enter a stage of digital transformation by implementing Google Apps for Work, helping the company's employees collaborate more efficiently and share ideas to improve customer service.
Google Apps for Work is now being used by Waitrose's 65,000 employees across its 340 stores, helping managers organise rotas and manage staff. Employees can easily share documents and therefore ideas for improving operations and customer service using Google Drive and Google+.
"Modern Waitrose" also strongly supports knowledge sharing among employees and the addition of Google apps ensures staff can develop professionally too with the support of peers.
"There's a huge amount of change in retailing, brought about by evolving customer shopping patterns. Customers are reaching out more, shopping more frequently, buying less and embracing new technology," said Cheryl Millington, IT Director at Waitrose.
"This has meant we've had to think about our business differently. We wanted a modern technology that would fit with our brand and our style of working with our customer and our employees. Modern Waitrose is all about changing the traditional supermarket business into a business that's ripe for a different, modern time."
She added she was initially nervous about changing platforms and processes, knowing if employees didn't embrace new technologies, it would be a waste of resource. However, Cloud Sherpas made the transition seamless and engaging for business teams.
"Moving to Google Apps was key to modernising the business and improving collaboration among employees," added Ciaran Cosgrave, Cloud Sherpas vice president in EMEA. "Providing users with the same working experience, anywhere and from any device means best practices and knowledge can be shared instantaneously with thousands of people."
Stay up to date with the latest news and analysis from the world of cloud computing with our twice-weekly newsletter
Thank you for signing up to Cloud Pro. You will receive a verification email shortly.
There was a problem. Please refresh the page and try again.