Slack uses Watson AI to troubleshoot users' IT queries
IBM's supercomputer will add natural language processing to messaging platform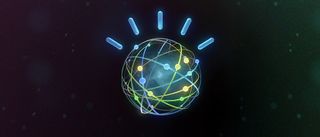 Slack is working with IBM to embed AI engine, Watson, into its messaging platform.
The popular messaging service will use the natural language processing capabilities of IBM's supercomputer to enhance Slackbot's ability to troubleshoot users' problems.
As this will be based on machine learning, the accuracy of the service should improve over time as it deals with more queries.
"Users will no longer toggle between communications tools and resources to resolve an issue, as the bot centralises trouble-shooting in one channel," said Slack in a press release. "As the bot gathers data from previous conversations, it can more quickly and accurately address similar issues over time."
Slack, which recently hit over 4 million daily users, hopes to entice more development on the platform by providing new and easy to use toolkits, as well as greater sharing of project information between developers. An "Application Starter Kit" will be released to developers that will provide the code and step-by-step instructions for building on the platform.
"Slack and IBM share the same vision for how AI can transform workplace efficiency," said David Kenny, general manager at IBM Watson, in a press release. "We recognise the important role developers are playing as they tap into cognitive technology to improve this part of our lives."
Integrated with Watson, Slack should become "smarter" the more it is used, according to Slack CEO Stewart Butterfield.
"This partnership with IBM and the work we are doing with Watson, will accelerate out customers' organisational intelligence and propel workplace productivity in dramatic new ways," said Butterfield.
Many companies across the world have already integrated with Watson services, as well as a number of UK universities. US multinational banking firm Citigroup used Watson analytics to help improve customer analytics, while Imperial College London used the supercomputer to predict crime rates.
Slack will be hoping that this partnership will attract more businesses to its messaging service, as rival providers such as Facebook Workplace seek to gain larger market shares.
Stay up to date with the latest news and analysis from the world of cloud computing with our twice-weekly newsletter
Dale Walker is the Managing Editor of ITPro, and its sibling sites CloudPro and ChannelPro. Dale has a keen interest in IT regulations, data protection, and cyber security. He spent a number of years reporting for ITPro from numerous domestic and international events, including IBM, Red Hat, Google, and has been a regular reporter for Microsoft's various yearly showcases, including Ignite. Dale is also the Editor of ITPro 20/20, a monthly digital magazine providing a snapshot of the stories and themes shaping the business tech world. Prior to joining ITPro, Dale secured a Masters degree in Magazine Journalism from the University of Sheffield.
Thank you for signing up to Cloud Pro. You will receive a verification email shortly.
There was a problem. Please refresh the page and try again.