Syncplicity makes files more accessible with SyncDrive
New tool does away with requirement to sync files locally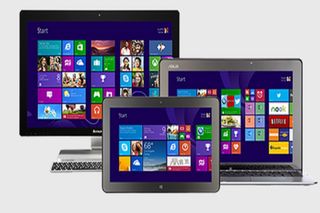 Syncplicity today announced the release of a new tool called SyncDrive later this autumn.
The feature allows users to access all the company files they have authorised access to, from any device. The tool does not require files to be synced locally, leading to a greater flexibility and speed in accessing a wider variety of documents.
It makes migrated network drives, group file shares and home directories availale regardless of file size, and means users don't need to access their company network through a VPN.
As many companies are now removing data silos, users should theoretically have access to a greater amount of information.
However, accessing this information is not always simple, and employees can waste considerable time browsing through vast amounts of data looking for the files they need.
Terri McClure, senior analyst at Enterprise Strategy Group, said: "Having a single view that spans silos is an important step in helping to increase employee productivity and end user satisfaction with the tools they are being provided by IT."
Syncplicity believes SyncDrive will help employees access corporate information from desktop and mobile devices more easily.
Jon Huberman, CEO of Syncplicity, said: "SyncDrive, in combination with Syncplicity's DataHub, enables organisations to vastly reduce their IT expense while delighting their users with unprecedented access to all their data on any device. These twin solutions are revolutionising how work gets done."
SyncDrive is in beta now and will be released to the public shortly.
Stay up to date with the latest news and analysis from the world of cloud computing with our twice-weekly newsletter
Thank you for signing up to Cloud Pro. You will receive a verification email shortly.
There was a problem. Please refresh the page and try again.