Office 365 and Exchange Online mailbox sizes double
Business users to get 50GB of storage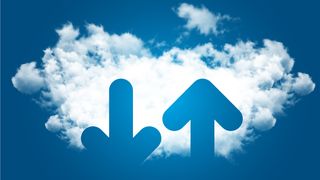 (Image credit: Shutterstock)
Microsoft has announced it is doubling the amount of mailbox storage available to Exchange Online and Office 365 users.
The company says there is no price increase associated with the storage augmentation - which will see mailboxes go from 25GB to 50GB - and that, like the recently announced SkyDrive Pro upgrade, it is all part of Microsoft's efforts to continually improve its services.
The increase in size will happen automatically on a rolling basis, commencing immediately and continuing until November, the firm added.
In a blog post, Stephen Brown, product marketing manager on the Exchange team, said: "This increase to a 50 GB mailbox per user benefits Exchange Online and Office 365 service plans, including: Exchange Online Plan 1, Office 365 Small Business, Midsize Business, Enterprise E1, Government G1, and Education A1.
"If you have one of our premium service plans (Exchange Online Plan 2, Office 365 Enterprise E3 and E4, Government G3 and G4, Education A3 and A4), you already enjoy unlimited email storage through your personal archive, but now your default primary mailbox size is increasing to 50 GB. Kiosk user mailboxes are doubling in size, too - from 1 GB to 2 GB."
In addition to doubling the size of users' primary mailboxes, the size of Shared and Resources mailboxes have both increased to 10GB. The size of Site mailboxes will remain the same.
"With this increase even the most active email users don't have to worry about mailbox size limitations - we've got you covered!" said Brown.
"You'll [also] have plenty of room to store everything you need for your projects and collaborations," he added.
The change only affects Microsoft's business offerings – Office 365 and Exchange Online – and not consumer services.
Stay up to date with the latest news and analysis from the world of cloud computing with our twice-weekly newsletter
Jane McCallion is ITPro's Deputy Editor, primarily covering security, storage and networking for ITPro, CloudPro and ChannelPro.
Jane joined ITPro and CloudPro in July 2012, having previously written freelance for a number of business and finance magazines. She has also covered current affairs, including the student, public sector workers and TUC protests and strikes in central London while studying a Masters in Journalism at Goldsmiths, University of London.
Prior to becoming a journalist, Jane studied Applied Languages at the University of Portsmouth.
Thank you for signing up to Cloud Pro. You will receive a verification email shortly.
There was a problem. Please refresh the page and try again.