Faber & Faber uses Box to track edits to authors' manuscripts
Publisher says collaboration platform is key to modernisation drive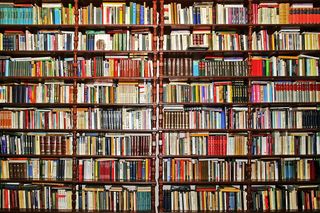 Faber & Faber is using Box to manage new manuscripts from draft form to final approval.
The 86-year-old publishing house plans to shift from traditional publishing methods to a more modern system, saying Box is a crucial part of its plans to improve collaboration across the company.
"Now content is always accessible and we're able to meet crucial publishing deadlines more effectively," said Jim Lindsay, integration specialist at Faber & Faber. "Thanks to Box, Faber has become much more efficient and more professional in its use of technology."
The publisher of William Golding's Lord of the Flies, and more recent literary giants like Philip Larkin, Kazuo Ishiguro, and Barbara Kingsolver, will be able to track manuscript comments by editors through Box, as well as letting staff access files remotely on personal devices.
Project sponsor Nigel Marsh, operations director at Faber & Faber, added: "The introduction of Box has given the company more peace of mind around data security whilst also allowing flexible access to our content."
Box's EMEA senior VP, David Quantrell, said: "Faber, founded almost a century ago, is a classic example of an established company modernising its workflow through new technology.
"By thinking differently about how its teams collaborate and share information, Faber has been able to increase output and now has a more mobile and productive workforce."
The publishing company is the latest British organisation to adopt Box, alongside Eurostar, Oxfam, University of Dundee, Peterborough Council and the Government Digital Service.
Box now counts 40 million users worldwide, and 50,000 paying customers, including 52 per cent of the Fortune 500.
Stay up to date with the latest news and analysis from the world of cloud computing with our twice-weekly newsletter
Thank you for signing up to Cloud Pro. You will receive a verification email shortly.
There was a problem. Please refresh the page and try again.