Liquidware Labs releases UI management tool for Citrix Workspace Cloud
Firm says its new solution embraces "flexibility"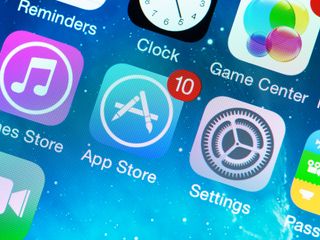 Liquidware Labs has released its user environment management service, ProfileUnity with FlexApp, for Citrix Workspace Cloud.
The desktop environment solution – also known as a 'blueprint' (Citrix's name for assembled scripts and other components combined into a single solution) – is intended to provide a seamless user experience that scales whether the desktops and XenApp servers are on-premise or cloud-hosted.
ProfileUnity is designed to increase user productivity by helping to speed up user login times and enhance security through context-aware policy management.
FlexApp, an application-layering tool, enables administrators to assign department-level applications to groups of users, and optionally empower selected users to install their own applications.
Combined as a single solution, Liquidware Labs said its new blueprint makes it easier to implement ProfileUnity with FlexApp in a Citrix Workspace Cloud environment.
"Liquidware Labs ProfileUnity and FlexApp offers joint customers a good option for full-featured user environment management and advanced application layering," said Siddharth Rabindran, director of Citrix Ready.
Jason E Smith, VP of product marketing at Liquidware Labs, added: "Citrix Workspace Cloud's strategy is all about enhancing flexibility with cloud-hosted desktop computing to answer to the demands of today's dynamic customers.
"Our new cloud lifecycle management blueprint embraces that flexibility and adds portable user environment management through ProfileUnity and portable cloud-based application delivery with FlexApp layering – regardless of where the customers' cloud is hosted."
ProfileUnity with FlexApp is available now for via the Citrix Workspace Cloud Lifecycle Management (CLM) online catalogue.
The solutions can be licensed together or separately. See more at Liquidware Labs site.
Citrix introduced its Workspace Cloud in 2015 as a key pillar of its cloud service product stack.
Stay up to date with the latest news and analysis from the world of cloud computing with our twice-weekly newsletter