Perfecting your remote working strategy
Flexible working is about more than just location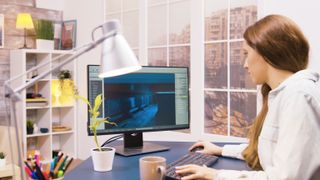 (Image credit: Shutterstock)
In the current climate it has become incumbent on all of those who can work from home to do so. While some organisations are used to supporting remote working – whether from home or other locations – for many the current situation presents a significant challenge. There is much to consider, and very little time to put measures in place.
Providing the technological means for remote working is not just about ensuring your people have adequate hardware and software tools. There is much more to it than that. We spoke to a number of organisations where flexible and remote working are already embedded to get their guidance for others who might be embarking on this for the first time, scaling up, or just looking to refine their approach.
Freedom and boundaries
If the organisation is providing its people with tools such as internet access, computers, and software, there needs to be a measure of understanding around using these for non-work activities. Auth0 is a multinational organisation with offices in six countries and staff working remotely across more than 30 countries. Steven Rees-Pullman, International Vice President, tells IT Pro: "An acceptable use policy will help users and support staff know what is and isn't ok when using your networks and software. It's a simple step but clear guidelines will prevent easily avoidable mistakes that put your network at risk."
A key aspect of getting remote working right is to avoid micromanaging people. You'll only get the best from people if you trust them. That doesn't mean giving people a free rein to do whatever they like, of course. There must be boundaries, and these will be set by the nature of your business, collaborative working needs, time-scales, deadlines, and many other parameters.
Still, getting the right balance between freedom and control, and trusting people is crucial. This includes giving freedom around when and where people want to work. Digital marketing consultancy Croud employs more than 200 permanent staff across three countries. Director of Operations, Katherine Sale tells IT Pro: "Some people are most productive at home where there are no office distractions, whereas for others they need to be around people where they can share ideas and get immediate feedback. The more each of us as individuals can become self-aware of our working habits and the more organisations can be flexible and accommodating towards this, businesses are going to be more productive and efficient."
Software and security
For those being pushed towards remote working for the first time at the moment, there is some good news about the selection of software. With so many strong collaboration tools available off the shelf, there may well be applications that fit your requirements ready and waiting for you. And they are as appropriate for small organisations of a few people as they are for large multinationals.
RELATED RESOURCE
Seven strategies to securely enable remote workers
Sustain business operations during a crisis by following these strategies
Sale tells IT Pro: "Keep it simple. There is no need for jazzy, expensive technology. We use Google Drive, which is a really accessible tool for lots of businesses, no matter what size they are. Using Google Drive means we all have access to relevant work and documents anywhere anytime."
Maintaining adequate levels of system security remains vital regardless of where people are working. Auth0's Rees-Pullman tells IT Pro: "When you 'go remote', your firewall effectively disappears, and you need to secure your remote employees as well as the third party software they use every day." Getting adequate systems in place is crucial, and in addition Rees-Pullman also advocates having a backup plan in case something goes wrong.
Pulling it all together
MediaCom is a planning and buying agency with more than 1000 staff, and is very experienced with supporting remote working. There is sage advice from Elaine Bremner, Chief HR and Talent Officer, when she told IT Pro, "It's important to make sure you have a way to measure output, and this must be done through easy to use, real-time tech." She is clear that organisations should measure "output, not presenteeism", and that what's needed is "A list of tasks with agreed deliverables and deadlines" – much as is the requirement when working in an office, in fact.
Organisations that get remote working right in the short term may find it extends naturally into the longer term, to the benefit of both organisation and staff alike. Steven Rees-Pullman told IT Pro "We believe work is something you do, not a place you go. So while we can absolutely quantify the benefits of remote working in terms of hours saved commuting or dollars in childcare, there's also the intangible benefit of making work part of life, not a separate thing. Our employees have the freedom to do work on their own terms in a way that allows them to be most productive."
Get the ITPro. daily newsletter
Receive our latest news, industry updates, featured resources and more. Sign up today to receive our FREE report on AI cyber crime & security - newly updated for 2023.