Four ways the cloud facilitates workplace collaboration
Collaboration smooths business operations and eases employee communication, boosting customer services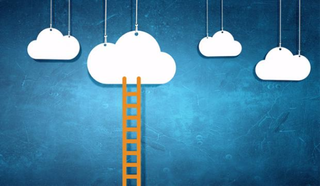 Collaboration is an increasingly powerful tool, with Forbes declaring that we have transitioned from the information age to the collaboration age.
In modern businesses, collaboration refers to bringing employees and business partners closer together, strengthening their working relationships. It cultivates an environment wherein expertise and knowledge is shared, creating a hotbed for innovation and growth.
It's also critical in other ways. Employees expect to be equipped with tools that allow them to collaborate without friction, no matter where they are located, using the devices which are most useful to them. Neglecting this business requirement could make it difficult to retain and attract talent.
Certainly, collaboration is more crucial today than it's ever been. The COVID-19 pandemic has led to an acceleration of digital transformation plans as businesses shift to remote working models. Collaboration used to mean one team in one office at one time, but now that isn't the case. Platforms such as Slack, Microsoft Teams, Google Meet and Zoom have been vital in keeping organisations connected during the last 12 months.
Cloud technology is at the heart of collaboration. By acting as the foundation of the modern, digital workspace, the cloud allows users to connect and work more cohesively, both within the business and with external partners.
Employee communication
RELATED RESOURCE
Choosing a collaboration platform
Eight questions every IT leader should ask
As speed and agility are critical to business demands, the ease at which internal employees can communicate is very important. Cloud technology allows team communication to be instant and robust, with chat-based workspaces displacing archaic email systems and enabling employees to collaborate on team projects.
The rise of video conferencing during the COVID-19 pandemic has also become a key tool in employee communication. Many of the apps that facilitate this boast features that allow for the sharing of links, files and presentations, making them just as effective as an in-person meeting.
Better communication between employees at all levels allows ideas to be easily shared, resulting in higher participation levels across projects. All members of the team have an equal opportunity to contribute, empowering employees and making for a healthy working environment.
File sharing
No matter how quickly employees can digitally communicate, if the IT infrastructure isn't in place to support workflows, all that will get done is lots of chatting and no actioning.
In business, file transfers are the process that gets things done. The daily transfer of files and documents between external systems and external partners has become so prominent that it's now classified as a core business process. One that, without the right technology in place, can be laborious and unreliable.
Cloud-based file sharing enables instant access to files, no matter where the team is located. It's also able to manage larger files, such as audio and video that email servers don't have the capacity to accommodate, as well as eliminating the need for physical files.
The fact that 80% of IT professionals are reported to have received file sharing requests via the cloud, displays how organisations are already using the cloud to ease collaboration in this way.
Remote working
Digital workspaces created by the cloud are allowing employees to connect and work in new ways. Boundaries are being deconstructed and focal points decentralised, making for a more balanced enterprise. Even employees' locations are redistributed.
The remote working phenomenon has been greatly accelerated in recent months by COVID-19 lockdowns. Businesses have embraced it out of necessity, and as we move through the pandemic to a hybrid work approach - splitting time between the physical office and working from home - many of the changes put in place will be sticking around permanently.
With cloud computing, employees can work anywhere, at any time, permitting collaboration between colleagues without the restriction of having to be in the same physical space.
A wider pool of talent is created for the business to select from as geography is no longer a factor, and on the employee's side, goes some way to improving their welfare; all feeding positively into productivity levels.
Employees are also empowered to utilise the devices they hold a preference for. Whether they need to operate on a tablet, a desktop, or on a phone on the go, cloud computing provides the flexibility to work with what suits them and their specific tasks the best.
Improved customer service
All initiatives within an enterprise are to some degree steered towards improving the customer experience. Cloud technology can store information on clients, ongoing sales, business intelligence, and so on, all with the aim of making it easier for employees to access shared information and communicate with one another.
Investment into a CRM system that integrates smoothly with existing applications permits further collaboration across departments within the sales and marketing process, creating ease that feeds back to the customer.
This level of collaboration can power a more agile business, within which are responsive, better-informed teams capable of meeting changing customer demands. The more a business is able to keep up with these shifting demands, the more it's likely to forge loyalty and trust with its customers. In the long term, this benefits everyone.
Get the ITPro. daily newsletter
Receive our latest news, industry updates, featured resources and more. Sign up today to receive our FREE report on AI cyber crime & security - newly updated for 2023.