Barclays Eagle Labs offers 'better value for money' than Tech Nation, DCMS claims
The decision to award a £12 million grant to Barclays Eagle Labs has sparked widespread industry concern, with Tech Nation fighting for its future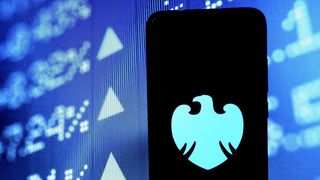 The future of Tech Nation has been thrown into doubt after the government last week awarded £12 million to Barclays Eagle Labs to deliver the Digital Growth Grant.
The Department for Digital, Culture, Media and Sport (DCMS) confirmed Eagle Labs had been selected to deliver the scheme, which aims to support scaling UK startups and bolster regional support networks.
This investment forms part of a concerted government focus to increase backing for the UK tech sector and strengthen regional ecosystems. DCMS estimates increased support for regional clusters could deliver an additional $41.5 billion (approximately £33.7 billion) in value for the broader industry by 2025, and create up to 678,000 jobs nationally.
However, this decision has prompted concerns over the future of Tech Nation – created more than ten years ago by then prime minister David Cameron to perform exactly this function. The government-backed industry body has led the delivery of DCMS grant funding for years and will continue to do so until March 2023, before passing the reins over to Barclays. The industry remains anxious over the possible implications for future startup funding, though, and the fate of businesses Tech Nation currently supports.
Tech Nation is now fighting for its future
Tech Nation has played a prominent role in supporting the UK's tech industry since its conception in 2010. Stats published in response to this decision show businesses created 13,000 jobs in the UK "as a direct result" of its programmes. Similarly, 40% of all British tech unicorns and decacorns created have graduated from a Tech Nation scheme. Collectively, these companies have raised over £28 billion in venture capital investment in recent years.
Having played an important role in supporting the growth of UK startups, the decision to award the Digital Growth Grant to Barclays has sparked widespread confusion – not least of all at Tech Nation itself. The decision means Tech Nation loses out on a significant portion of its funding, three-quarters of which comes from public sources. The industry body says, as a result, it will seek alternative investment streams to deliver on its range of programmes.
"In anticipation of the government's decision to award the Digital Growth Grant to another party, we have been working around the clock to secure our future and continue delivering for UK scale-ups," the organisation said last week. "It is essential that any route forward for Tech Nation ensures we are able to continue to act in the best interest of the tech community and put the needs of scale-ups front and centre. This is the principle that has always guided us, and will guide our decision-making over the next steps we take from here."
Eagle Labs 'represents better value for money'
DCMS says it awarded the grant following an "open competition and rigorous assessment process" which determined Eagle Labs represented the "best value for taxpayers' money".
"The independent panel assessing applications concluded Eagle Labs was uniquely positioned to deliver targeted support across the country," DCMS said in a statement. "A bespoke regional programme will ensure funding and training reflects the challenges digital businesses are facing in their area."
Eagle Labs has cultivated a strong reputation for startup support since 2015 and has delivered a range of business mentoring, growth programmes, and events for startups and scale-ups. It also has 38 bases across the UK, including sites in Aberdeen, Belfast and Cumbria, which shows it boasts strong regional roots to deliver on the DCMS' ambition of bolstering support across the country. Notably, DCMS says the grant is expected to benefit more than 22,000 businesses, 80% of which will be based outside of London.
RELATED RESOURCE
What bank CIOs must know when considering bank-specific cloud solutions
Giving banks a way to evaluate industry-specific clouds' value propositions
Amanda Allan, director of Eagle Labs, says the organisation has a strong record supporting startups and, through this network, it can "maximise" the impact of grant funding. "We have a track record of supporting over 8,000 startups and high-growth businesses since we launched in 2015 and we're proud that, due to our established Eagle Labs network, we can pass through all grant funds to our delivery partners and programmes, helping to maximise the impact of the grant in supporting the UK tech ecosystem."
But, if value for money was a key consideration, Tech Nation is perhaps justified in its confusion. The organisation says its programmes have provided "one of the best ROIs for the taxpayer" – delivering a £15 return on every £1 invested by the government.
What are the implications for startups?
Eagle Labs' involvement in the Digital Growth Grant has proven controversial since speculation over the award first broke in September last year. Industry stakeholders raised concerns after the Sunday Times revealed it was set to pip Tech Nation to the £12 million grant.
This led more than 140 tech founders, investors, and senior staff to sign an open letter criticising the decision. Signatories included senior figures at companies including Babylon Health, Seedrs, Fuse Capital, and Zilch. The letter, organised by industry advocacy group Coadec, described the decision as "alarming".
"We support the evolution of our ecosystem, and the help startups need has changed over the past ten years," the letter reads. "But we are concerned that this change risks throwing out the baby with the bathwater – and in this moment of crisis, the message this sends about what government thinks of the sector is damning."
Anxiety over the continuation of vital programmes – such as Tech Nation's visa scheme – also emerged after the decision, with Coadec executive director Dominic Hallas questioning how the award might potentially inhibit firms from accessing vital overseas talent. DCMS alleviated such concerns, however, by insisting this decision would have no impact on its visa scheme or other initiatives unrelated to this particular grant.
While the decision to back Eagle Labs might sting for Tech Nation, the move could mark a welcomed shift towards more hyper-localised support for startups. Given Eagle Labs' physical footprint in regions across the UK, the move could prove vital in supporting businesses in traditionally underrepresented areas of the country and help tackle the 'London-centric' mindset often lamented by founders.
This has been a long-running issue for the UK tech sector, and one that Tech Nation itself raised concerns about in 2021. Analysis of the venture capital landscape across 2020 found that funding heavily gravitated towards London, to the detriment of firms operating in cities and regions elsewhere.
Stay up to date with the latest Channel industry news and analysis with our twice-weekly newsletter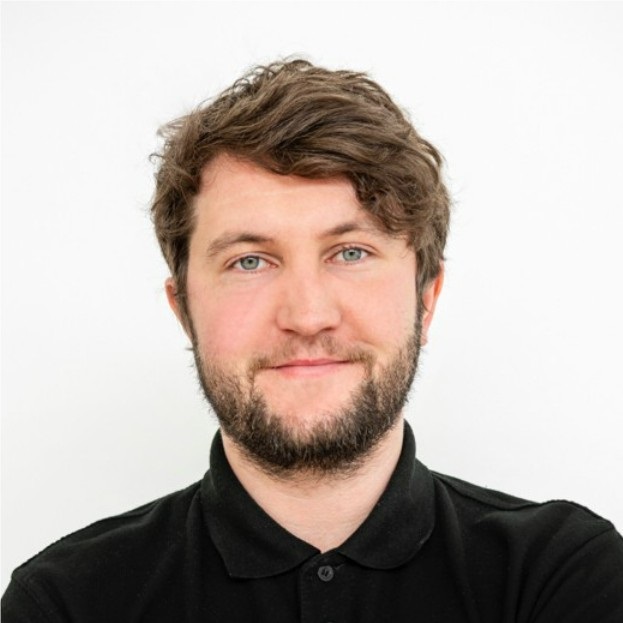 Ross Kelly is ITPro's News & Analysis Editor, responsible for leading the brand's news output and in-depth reporting on the latest stories from across the business technology landscape. Ross was previously a Staff Writer, during which time he developed a keen interest in cyber security, business leadership, and emerging technologies.
He graduated from Edinburgh Napier University in 2016 with a BA (Hons) in Journalism, and joined ITPro in 2022 after four years working in technology conference research.
For news pitches, you can contact Ross at ross.kelly@futurenet.com, or on Twitter and LinkedIn.