Grappling with the COVID culture shift in the partner community
Nurturing relationships is key to staying relevant amid major changes in the partner community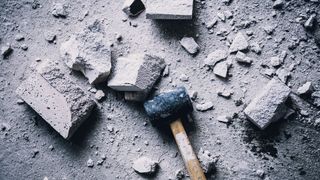 The pandemic has changed the very nature of how businesses – including the IT channel community – deliver goods and services to their customers. But what's been great to see is how partners in the ecosystem have dedicated themselves to serving their customers' needs at this unprecedented time. Forced to revamp their processes suddenly and significantly, they've been instrumental in transitioning millions of employees to a remote environment. This has created positive synergies and goodwill, strengthening partnerships and customer relationships.
Now that the initial "all hands on deck" phase of getting new and used IT equipment out the door is under control, partners are taking stock of their new reality and planning a way forward. Distributors, resellers and MSPs are now exploring how to best advise their customers about solutions that will allow working flexibility and ensure best data security practices – the topic which has been pushed to the forefront during the pandemic. This will be especially important as some employers begin to transition personnel back to office settings from next month, allow some or all to continue working remotely, or adopt a hybrid approach.
Challenges are relative to size
The pandemic and resulting need to adapt practices have created a number of challenges across the partner community, but none were hit quite as hard as smaller MSPs. Workloads for smaller MSPs grew significantly, driven by an urge to transition their small and medium-sized business (SMB) customers to secure remote methods of working, and to help them migrate large parts of their businesses online. In some cases, though, MSPs have suffered. For those who specialised in hard-hit sectors, like retail, travel and hospitality, they're struggling to weather the storm.
While this may lead to further consolidation through M&A activity, as well as the addition of new services to portfolios, it has created opportunities too. The agility and flexibility with which these partners have worked over the past year, to support their customers, has enabled them to demonstrate their real value, and while the short-term financial impact might be unfavorable for some, the long-term effect on customer relationships is key in helping this segment of the partner community to bounce back.
On the other hand, larger MSPs must identify the best ways to help customers manage their, in most cases, entirely new IT infrastructures. A lot of businesses have made the switch to or further invested in the cloud because of the pandemic, and it's essential these MSPs offer support for these new deployments. Ensuring data security in these new environments is also paramount, particularly with the increased attack surface created by employees working from home offices. Partners will need to continue working closely with customers to ensure they have what they need and can continue to handle their data responsibly.
Ultimately, partners must provide methods for their customers to maintain compliance and carry out the permanent and irreversible erasure of data when it becomes redundant, obsolete, or trivial (ROT), to reduce risk.
Facilitating remote deployment is crucial
With a global switch to remote working, the channel community will need to refocus on remote aspects of products, create efficiencies and flexibility in their processes, and retrain staff on the latest technology developments in this sphere – keeping in mind that these changes may become more of a permanent fixture in the channel landscape for some time.
This has seen the Global System Integrators (GSIs) pushed centre stage, as the pandemic has accelerated the adoption of public cloud services, for businesses within all industries to give employees access to critical business applications from anywhere, at any time, and on any device.
The expertise of GSIs in supporting cloud migrations for the facilitation of remote deployments and remote access, has seen them become crucial to the success of the transformation many businesses have had to undergo in response to COVID-19. And their efforts to demonstrate these capabilities have not gone unnoticed, something that may translate into increased opportunities, especially in the realm of remote deployment and data erasure.
Nurturing customer relationships
To continue capitalising on the opportunities brought by the pandemic in the months and years to come, taking care of their customers' relationships is more important than ever for partners. To do this, it's critical that they start offering resources such as virtual workshops, educational tech talks and training. Setting up roundtables and webinars for their customers to talk through pain points that may impact them can also be instrumental in nurturing relationships, especially in this period of reduced contact.
Ultimately, the most important factor in nurturing customer relationships and preserving a more personal and human touch is to ensure communication is maintained, full understanding of customers' problems and come to every conversation with ideas on how to help solve them.
The channel partner community, like so many others, has had to grapple with a period of unprecedented change. Businesses have undergone years' worth of transformation in a matter of months and navigating the continuously evolving landscape has been no easy feat. However, there are opportunities for the channel partner community to come out on top. Quickly adapting and demonstrating flexibility to meet the changing needs of customers will be hugely beneficial in the long run, especially as millions of employees return to the office and companies deal with hybrid working.
Christina Walker is global director of channel with Blancco
Stay up to date with the latest Channel industry news and analysis with our twice-weekly newsletter
Stay up to date with the latest Channel industry news and analysis with our twice-weekly newsletter
Thank you for signing up to Channel Pro. You will receive a verification email shortly.
There was a problem. Please refresh the page and try again.