NetSuite emphasises importance of full suite adoption, pushes automation
The ERP giant is using SuiteWorld to position itself as even more of an end-to-end service provider, attempting to cement its solutions into comprehensive business operations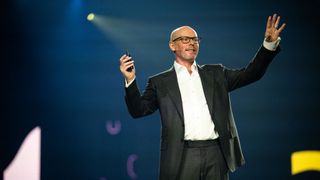 (Image credit: Oracle NetSuite)
Oracle NetSuite hopes to go further than ever before in providing its customers with a fully end-to-end solution, as it signals that automation and cross-service integration are integral to the company's vision.
This was stated loud and clear by Evan Goldberg, founder and executive vice president, Oracle NetSuite in the first of two keynote speeches made at the company's SuiteWorld conference in Las Vegas. Making a range of service announcements centred around fixing problems faced by businesses, from vendor payments and shift efficiency to retail and supply chain solutions, the overriding message was nevertheless one of unity across the company's full spectrum of services.
From acquiring customers to delivering products seamlessly, NetSuite is reaffirming its role as an end-to-end ecosystem for businesses rather than a tool to be used for specific tasks. Goldberg used the example of a fictional fitness company, WYRA, to illustrate just how wide a role NetSuite sees itself as having in assisting each of its customers. In the story, NetSuite comes to the company's help just as it clinches its biggest ever contract.
"They needed to continue to acquire and grow their customer base. They needed to create and deliver fantastic products and services, and to do this they needed to hire and empower a next generation of employees. Then finally, they had to do all of this while optimising their cash and their profits.
"They went to NetSuite Increase their efficiency, automate complex processes, break down the silos, and it's not just the functionality in all these different areas and all these different value streams, but how it all works together."
Goldberg listed a range of services that NetSuite provides, and how each would improve WYRA's platform, but in running through them in order of adoption made clear that from warehouse to customer, all work best in tandem.
This analogy, combined with the slogan of the conference — 'Full Suite Ahead' — could best summarise NetSuite's vision for its role in business growth. While any number of the solutions announced at the conference could benefit businesses on their own, from AP Automation to enhanced Workforce Management, NetSuite contends that the more of its suite a business buys into, the greater the gains it will experience as a result.
"We believe that as customers adopt more and more of the suite, they get exponential value. Everything ties together," noted Goldberg.
It could be said that small businesses stand to gain more from NetSuite's end-to-end overhaul, as it reduces their need to invest in additional services or operate in-house. Responding to a question from IT Pro at the press conference, Goldberg clarified that the majority of customers seek out NetSuite's services just as they are about to embark upon rapid digital transformation, or looking to scale into a larger market.
"We're especially attractive to companies that outgrow their initial accounting system, when they decide they need a more professional finance operation.
"So definitely our customer base is biased towards people that are growing and they see it as an opportunity to set themselves up for long-term success. And you can talk about a company in the software industry, many of them are thinking about potentially IPOing and we have an incredible track record there in the majority of companies' tech ideas."
RELATED RESOURCE
Three ways to boost productivity with hyper-automation
Sharpen your competitive edge with iPaaS
Indeed, NetSuite is perhaps best known as a provider of accounting solutions, and it continues to provide innovative systems for managing company finances to its many customers. However, with its ever-growing suite, and newly-announced automated banking features, NetSuite could be seen as going up against competitors within the managed banking and transfer sector such as QuickBooks. Despite the potential threat posed by expansion into such markets, Goldberg stated that he is "not worried about them."
"Because of the vast capabilities that we have, the entire suite, how we can scale, and things like CDQ. That's not something that you're generally going to see with smaller products.
"And at the sophistication that we're going to do and also, much of the work that we've done for vertical solutions and industry solutions, product companies or service companies and nonprofits, we've made enormous investments and it's accelerating massively as part of Oracle.
"So I'm not worried about being a flank, but I am concerned that our customers feel like when they go to NetSuite, they're continuing to get all the benefits that they had before."
Indeed, NetSuite's customer base has grown by 5,000 in the past year, and the firm's ethos of providing for the widest range of customer needs possible, regardless of whether it is competitive or fully innovative in the markets into which it edges as a result.
Looking at the company's philosophy in light of tech skills gaps and economic issues both regional and global such as the cost of living crisis, NetSuite also appears to be telling businesses that scaling a company does not have to involve increasing head counts. Through the full embrace of its services, NetSuite argues that customers can look forward to greater insights and an increasingly automated experience, and hopes that customers will enjoy growth as a result.
"Everything we showed today was about eliminating processes, automating things, so that you don't have to necessarily grow your staff," Goldberg later stated at a roundtable discussion.
If NetSuite's suite-wide automation can facilitate growth in lieu of extra hires, it could push the company into a particularly powerful position in the current market. Its parent organisation Oracle reportedly made cuts to its workforce over the summer, eyeing up a potential $1 billion in savings in exchange for thousands of roles, and other tech giants such as Microsoft are easing up on hiring for the immediate future. With some businesses choosing to invest and grow their way through economic headwinds, NetSuite might become even more widely used to save companies money on systems and better identify what needs cutting, or conversely see its customer base dwindle as firms batten down the hatches rather than aim to grow.
Get the ITPro. daily newsletter
Receive our latest news, industry updates, featured resources and more. Sign up today to receive our FREE report on AI cyber crime & security - newly updated for 2023.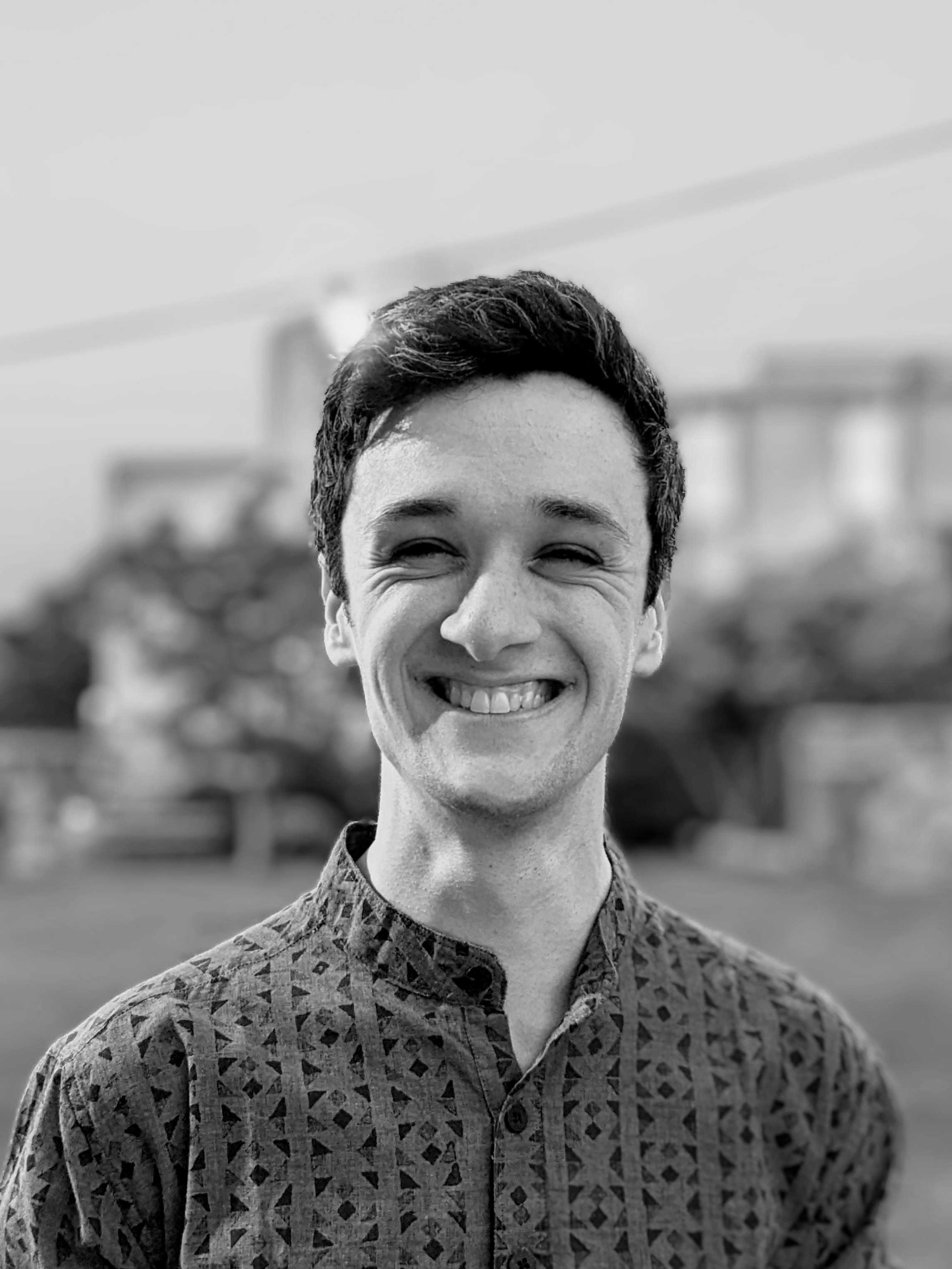 Features and Multimedia Editor
Rory Bathgate is Features and Multimedia Editor at ITPro, overseeing all in-depth content and case studies. He can also be found co-hosting the ITPro Podcast with Jane McCallion, swapping a keyboard for a microphone to discuss the latest learnings with thought leaders from across the tech sector.
In his free time, Rory enjoys photography, video editing, and good science fiction. After graduating from the University of Kent with a BA in English and American Literature, Rory undertook an MA in Eighteenth-Century Studies at King's College London. He joined ITPro in 2022 as a graduate, following four years in student journalism. You can contact Rory at rory.bathgate@futurenet.com or on LinkedIn.