Why businesses should invest their way out of a downturn
Times are tough, and all the signs are they're going to get tougher. If a business can invest and grow, they could emerge from the downturn stronger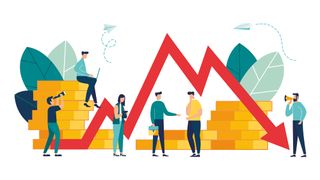 For many businesses times are tricky right now. Surging energy prices, difficulties accessing raw materials and – when they are available – rising costs, are all sparking economic anxieties.
The stresses and strains of deciding how much rising cost can be passed on to the customer, too, alongside how much the business has to bear are, too, on the forefront of concerns. Indeed, very few sectors are immune to 'cost of living' pressures like these.
But an economic downturn can be an opportunity as well as a threat. Those businesses which have the finances available would do well to consider their options for growth and change, in order to come out of the hard times stronger. There are lots of options, and a savvy approach and clear strategy now can reap rewards later.
Hunker down or look to the future?
It can be tricky to work out whether to hunker down or invest at a time when the economic situation is gloomy and the outlook no better. But, as Carlo Maria Capè, CEO at BIP, tells IT Pro: "History has shown us time and time again that following a crisis there is often a period of growth, therefore a downturn is a perfect time to increase market share."
James Berry, Director of the UCL MBA, expands further on this point, explaining there are three key factors that'll help a business make the right decision, broadly termed 'timing', 'market' and 'business'. He says the business wants to maximise short term profit might be maximising this at the expense of longer term growth. He gives an example: "If there's a company sale or IPO intended for the medium or long term, investing now to achieve a good growth trajectory rather than immediate profit will be more important."
Meanwhile, the market strand is all about understanding whether the market is stable, growing or shrinking. Know this, and a business can decide where it might look to make investments. He told us, for example, "If the market is rapidly growing then using resources to grab market share now may be the right choice."
Finally, the business strand. An honest assessment of the business's unique selling points will be vitally useful. "If you have critical assets that enable you to make moves into expanding markets then investing in that growth makes more sense," James Berry says.
Where should the money go?
If it's a "yes" to investment, how does a business decide where and how to use the money to best effect? Digital transformation is often an early choice – using the quiet periods to focus on back-end processes or finding better ways to gather and analyse data are popular investment ideas. Automating back-office functions, for example, is one area that's gaining traction, as is the ongoing shift to cloud computing.
Darren Ling, director of partnering practice at change consultancy Proteus offers some words of caution, telling IT Pro: "Digital transformation has to start with a clarity on the business outcome. Too often it starts or quickly becomes a technical adventure. Linking the agreed business outcomes to needs to change across the operation of the business is critical, understanding not simply what has to change but how and by how much."
There's a word of caution from Berry, too, who says that investment in digital transformation can "often disrupt productivity and cost money to implement". It's often best to invest in these projects when you're making another transition, he adds.
Ling also cautions about overthinking, urging businesses to "understand your starting point 'enough' without wasting precious time on too much detail about today". Move quickly to focus on 'tomorrow', he says.
Return on investment is key
"Where to invest is different for every business and depends entirely on your long-term ambitions," says Capè. "It's easy to be pulled into investing in new tech or what you see your competitors doing."
The bottom line advice is not to go for digital investments unless there are clearly defined reasons for doing so – based on desired outcomes or return on investment (ROI). It might be that developing new product lines, merging with other businesses, or focussing on potential client acquisition or networking could be fruitful when the hard times have ended.
Ling suggests businesses should, indeed, focus on desired outcomes. "For many investments, the answer is to have a clear end objective achieved through rapid experimentation to test the market, continuous iterative development, and 'adaptive' short-cycle planning," he says. He also advocates a "fail fast" approach which can give learning to the business even if an idea does fail.
Capè was also clear about the focus on outcomes, telling IT Pro: "When looking to invest for growth, it's important that companies look at long-term results, not just tactically for short-term gains."
In the end, a downturn can be as good a time as any to invest and grow, and, for some, it might be a better time than one in which the business is swimming along in clear waters. This is especially true when it's focusing on doing its core work well. The key lies in knowing your business; know your markets; analyse your future; plan; execute; and keep an eye on the desired outcome.
Stay up to date with the latest Channel industry news and analysis with our twice-weekly newsletter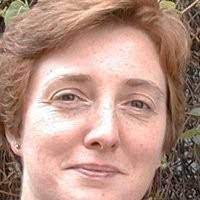 Sandra Vogel is a freelance journalist with decades of experience in long-form and explainer content, research papers, case studies, white papers, blogs, books, and hardware reviews. She has contributed to ZDNet, the Institute of Chartered Accountants in England and Wales (ICAEW), and The Comms Crowd among others.
At ITPro, Sandra has contributed articles on artificial intelligence (AI), measures that can be taken to cope with inflation, the telecoms industry, risk management, and C-suite strategies. In the past, Sandra also contributed handset reviews for ITPro and has written for the brand for more than 13 years in total.