Indian police visit Twitter over "manipulated" tweet
The social media company tagged posts of a document by a ruling party spokesperson as "manipulated media"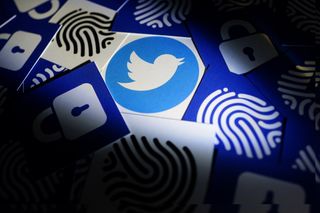 (Image credit: Shutterstock)
Indian police visited Twitter's office in Delhi yesterday to serve notice to the country's managing director about an investigation into how it tagged posts by a ruling party spokesperson.
Last week, leaders of PM Narendra Modi's BJP party shared parts of a document on Twitter they said was created by the main opposition party, Congress, to highlight government failures in its handling of the COVID pandemic, Reuters reports.
The opposition party complained to Twitter, saying the document was fake, which prompted the social media giant to mark some of the posts as "manipulated media", including those made by BJP spokesperson Sambit Patra.
Delhi police stated on Monday they had received a complaint about the classification of Patra's tweet, which it was investigating. It added that a team of officials had visited Twitter's office to serve notice of the inquiry.
"This was necessary as we wanted to ascertain who is the right person to serve a notice (to), as replies by Twitter India MD have been very ambiguous," said a police statement, referring to the company's managing director.
Twitter states in its synthetic and manipulated media policy that it may label tweets that include media (videos, audio, and images) "that have been deceptively altered or fabricated".
When IT Pro contacted Twitter, a spokesperson declined to comment.
RELATED RESOURCE
IT Pro 20/20: Understanding our complicated relationship with AI
The 16th issue of IT Pro 20/20 looks at the very human problems associated with artificial intelligence
Last month, the Indian government asked Twitter to remove dozens of tweets, including posts by local lawmakers that were critical of how it had handled the coronavirus outbreak. Following the legal request, Twitter withheld some of the tweets and the social media company disclosed that the government had made an emergency order to censor the tweets.
In February, Twitter said that over the course of 10 days, the company had been served with several separate blocking orders by the Indian Ministry of Electronic and Information Technology (MeitY). Two of those were emergency blocking orders that it "temporarily complied with but subsequently restored access to the content in a manner that we believe was consistent with Indian law", it stated in a blog post. Once this was communicated to MeitY, Twitter said it was served with a non-compliance notice.
A daily dose of IT news, reviews, features and insights, straight to your inbox!
Zach Marzouk is a staff writer for IT Pro, Cloud Pro, and Channel Pro where he writes news articles and in-depth feature pieces primarily focused on Asia Pacific and the US. Aside from covering topics like security, privacy, worker rights, and startups, he also contributes to the IT Pro podcast and IT Pro 20/20.
After studying an undergraduate degree in Arabic and Spanish at the University of Leeds, Zach completed a journalism internship at The Argentina Independent in Buenos Aires where he wrote about the country's history, politics, and technology.
He then joined IT Pro in 2017 where he was introduced to the world of B2B technology as a junior staff writer, before he returned to Argentina in 2018, working in communications and as a copywriter. In 2021, he made his way back to IT Pro as a staff writer during the pandemic.
Contact him at zach.marzouk@futurenet.com or find Zach's thoughts (and more) on Twitter @ZachMarzouk
A daily dose of IT news, reviews, features and insights, straight to your inbox!
Thank you for signing up to ITPro. You will receive a verification email shortly.
There was a problem. Please refresh the page and try again.