Suncorp signs three-year Azure deal to complete multi-cloud migration by 2024
The financial services firm seeks to wind down its on-prem data centres and wants 90% of its workloads in the cloud by the end of the year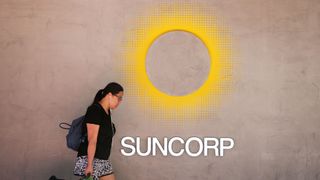 (Image credit: Getty Images)
Microsoft has secured a three-year deal with Suncorp Group which will see the financial firm continue to move its data to the cloud.
As part of the company's multi-cloud strategy, Suncorp is winding down its on-premise data centres and is aiming to migrate 90% of its workloads to the cloud by the end of 2023.
The remaining 10% is set to be moved to other colocation sites in Sydney and will be ready to move to the cloud by January 2024.
Suncorp's ambition is that the strategy will help it reduce costs and hasten the development of digital products for customers. Suncorp is also trying to simplify its technology infrastructure by moving its operations to the public cloud.
"We are always looking for opportunities to leverage cloud infrastructure to be more agile and responsive to market needs," said Charles Pizzato, executive general manager of IT Infrastructure at Suncorp.
"The Microsoft Azure platform gives us that flexibility and scalability, along with the underlying security posture we need as a financial services organisation."
Currently, 65% of the company's applications are in the cloud, a process that was initiated in 2013, Pizzato said.
Back in 2013, Suncorp announced at AWS re:Invent its plan to move to the cloud. It now has a mix of workloads and applications in the public cloud which is divided up between AWS, Azure, and Kyndryl's zCloud and pCloud, according to ITNews.
"Once we've migrated our workloads to the cloud, we'll be able to build and deploy digital solutions for our customers at game-changing speed," said Pizzato.
Suncorp has tapped some of its partners, including Avanade, to help with the migration to Microsoft Azure.
The financial firm is also planning to deploy 3,600 Microsoft Surface laptops across the organisation in Australia and New Zealand, on top of the 10,000 Surface devices it has already introduced.
This is part of its strategy to help its 13,000 employees collaborate through hybrid work. Suncorp has also deployed 150 Surface Hubs at its offices.
"We're excited to play an even greater role in Suncorp's cloud strategy and workplace evolution as the next step in our longstanding partnership," said Duncan Taylor, general manager of financial services industry at Microsoft Australia and New Zealand.
"Together, we will empower its people to connect, collaborate and innovate in new ways that deliver better customer outcomes."
Cloud benefits for financial services
Like many businesses, companies in the financial services industry have realised the benefits cloud computing can offer in terms of innovation and cost savings.
By moving to the cloud, financial services firms can develop new products for customers faster and use various services to improve their business. Businesses are able to access a number of tools that are already located in the cloud to do this, including enterprise resource management or customer relationship management tools.
Other benefits also include faster data processing thanks to data analytics tools that are provided by most cloud platforms - essential for banks and other financial institutions that have to respond in real time to market fluctuations.
Banks also are able to achieve savings of around 20% by running their workloads in the cloud, according to Accenture. For some organisations, these savings rates can even reach 40% or 65%. It can be easier to introduce new tools to the business too, like machine learning or artificial intelligence, improving data analysis or products for customers.
RELATED RESOURCE
2022 State of the multi-cloud report
What are the biggest multi-cloud motivations for decision-makers, and what are the leading challenges
At peak times, banks can experience unexpectedly high demands for their services and ultimately their computing capacity. If on-premise infrastructure is relied upon too heavily, it can be difficult to automatically scale the compute resources needed to handle the increase in demand without sacrificing user experiences.
Through the cloud, organisations can pay for their compute flexibly - paying for greater resources to deal with any increase in demand for services, and then pay for fewer resources once demand has decreased again.
Companies are also able to mix and match between on-premise and cloud approaches when it comes to data storage, according to Deloitte.
This depends on business needs and the firm said it can be as secure, or even more, than on-premise. For banks specifically, these organisations could choose to store extremely sensitive data on-premise, if they're worried about security in the cloud, and put the rest of their data in the cloud.
Stay up to date with the latest news and analysis from the world of cloud computing with our twice-weekly newsletter
Zach Marzouk is a former ITPro, CloudPro, and ChannelPro staff writer, covering topics like security, privacy, worker rights, and startups, primarily in the Asia Pacific and the US regions. Zach joined ITPro in 2017 where he was introduced to the world of B2B technology as a junior staff writer, before he returned to Argentina in 2018, working in communications and as a copywriter. In 2021, he made his way back to ITPro as a staff writer during the pandemic, before joining the world of freelance in 2022.
Thank you for signing up to Cloud Pro. You will receive a verification email shortly.
There was a problem. Please refresh the page and try again.