Resellers must see cloud as opportunity not a threat
All cloud talk has focused on the customer, but what of the sales channel? The fastest one to adapt to a new way of working will be a winner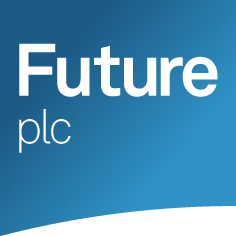 Analyst firm Gartner has boldly predicted that 20 percent of companies will have no IT on its premises at all by 2012. Such a statement – itself an indication of the current hype surrounding cloud computing – could easily overwhelm the traditional IT reseller.
While the cloud concept is the burning topic in the industry, in reality some of the old guard have greeted it with confusion, apathy and even downright cynicism. Set to be a disruptive force – and a massive departure from the traditional transactional business model –many currently can't imagine moving the move to offering cloud services.
In truth, the Gartner forecast seems doubtful, with 2012 probably too early for such a figure. It's also likely that businesses will retain at least some of their IT on-premise. However, IT suppliers are starting to indentify growing levels of interest in cloud computing at a customer level, with a number already incorporating at least some element of the cloud into their IT practices. Crucially, the channel must be able to deliver on those demands to stay relevant to its customers.
The bottom line is this: the cloud is coming, regardless of whether the IT sales guys like it or not (more on that later). Surviving such a dramatic change in IT delivery calls for a shift in the traditional reseller business model; a brand new way of selling technology.
This is, of course, a daunting prospect to many. While some resellers currently make a good living selling servers or software, they must soon start examining where they sit on the cloud. They need to think about evolving their businesses, and where they fit in the new supply chain. If they don't make the transition, they could find themselves in an extremely vulnerable position.
"If you're not in [the conversation] anymore, you're not relevant anymore," says Chris Gabriel, head of solutions at systems integrator Logicalis. "The changes are from right at the back of the supply chain, right to the front."
On the flip side, there lies enormous opportunity for the reseller community within the cloud.
"Traditional resellers are in a very strong position," explains Alastair Edwards, senior analyst at IT research group Canalys. "There's a new breed of channel player coming from an MSP, hosting and service provider background – but it's a big ask for a customer to trust moving their IT environment to a web hosting company or service provider with whom they have no previous relationship. There's a big disconnect."
Edwards believes there's an opening for IT resellers to bridge the gap between the service provider and the customer, in their role as a trusted advisor.
The IT reseller or consultancy has a golden opportunity to hold their customer's hand through the transition to the cloud; to advise them on the best technology for their businesses, to reassure them over any concerns they may have around management or security of their applications, and oversee the integration with on-premise applications and existing infrastructure.
"The landscape is complicated – it needs a sense of order," says Barrie Desmond, founder of social enterprise distributor VADition. Desmond believes resellers should become aggregators of cloud services for their customers: "The customer needs a single point of contact to circle and deliver this hybrid solution. Whether a super VAR, integrator, boutique or mid-sized [firm], they have the opportunity to provide this knowledge and a roadmap for this new environment.
"In some ways it's a case of bring a 'one-eyed man in land of blind'," he adds. "The customer wants someone to consolidate the cloud, make sure they have access, deliver quality of service and maintain integrity and security."
Hybrid approach
The shift of applications and services to the cloud won't happen all at once. Organisations will probably adopt a hybrid approach, maintaining some applications in-house, for example a custom-designed ERP solution or supply chain system, but choose a SaaS model for other applications or have computing power on the fly from Amazon or Google, plus some private cloud. With all this choice, the reseller can be the single point of contact between service providers.
"The hybrid model will dominate," says Edwards. "It's not all or nothing. That's why the channel is in such a good position – managed service providers don't have the customer relationships, the ability to manage that traditional on-premise business [resellers] have always supplied, and ability to integrate that with the new elements."
Sales compensation
One of the toughest challenges for both business owners and executives is the new sales compensation model. With cloud computing deals, the money coming in is spread out over time. So should resellers compensate salespeople in the same manner they receive money, which will motivate them to maintain an ongoing relationship? Or do they compensate them more up front and less in the future to motivate finding new accounts?
Recent partner-led research by IDC for Microsoft shows that many solution providers are still exploring this sticky issue. Building a Successful Microsoft Practice says several partners are opting to compensate more upfront for two reasons: to motivate sales people to find new accounts with the offer of more money sooner, and also in many situations, the sales rep will have the choice of positioning an on-premise licence deal or a cloud deal. In that case, the closer the rep's potential payout is on either deal, the more neutral they can be with the client.
To further motivate hunting, Microsoft partners suggested offering a bonus for the first six or eight deals in order to hone sales techniques and approach. This was also a quick way to ramp and develop a playbook of references.
Partner, partner, partner
Over the last year, we've seen the big players invested heavily in their own datacentre capability. Logicalis has spent in excess of £10m on building two state-of-the-art datacentres, launching its first enterprise cloud service earlier this year. "We've had lots of conversations with customers this year. 98 percent of them are not using the cloud today, but they just want to know there's a journey to where they want to be," says Chris Gabriel.
"We will see spending in a new way; it will accelerate really quickly into the new financial year. The public sector needs [the cloud] and the private sector wants it so as not to go back to how things were before," he adds.
However, smaller or mid-market resellers have been left wondering how they can compete in that space. The key here is in partnering.
IT suppliers can be vendor-independent, service-orientated business partners – the customer doesn't need them to be a datacentre provider themselves.
Storage firm Redstor launched its online backup business five years ago, and now around 70 percent of its revenues now come from the cloud. Tony Ruane, business development director and co-founder of the firm believes resellers should try to partner with service providers that enable them to maintain their relationship with their customer, and present the service as their own. To this end, Redstor offers partner a slice of its infrastructure, and a guide for partners on how to white label the service.
"We've been through it, we have massive empathy," he says. "Resellers want to offer services to customers that are reputable and are profitable. Thinking they have to go buy a datacentre, have to buy servers and storage – it's going to be a big distraction. Redstor helps partners develop their cloud services and repeatable income by using our platform with little capital outlay and risk to themselves."
Ruane suggests resellers ask questions of their cloud provider: Have they got SLAs agreed? Who's taking the risk? What happens when it goes wrong? Can you integrate it with your billing system?
He advises resellers to build a best of breed set of cloud partners for its different needs, whether storage, backup, email or CRM. "[They should] put together a really good portfolio of cloud services to augment their existing products or to slowly replace them. It doesn't have to be a big bang approach," he explains.
While the move to the cloud is likely to be a gradual one, the channel needs to start thinking about what role they play in this new world. If you don't make that leap into the cloud, someone else will – and they'll be taking your customers with them.
Stay up to date with the latest news and analysis from the world of cloud computing with our twice-weekly newsletter
Christine has been a tech journalist for over 20 years, 10 of which she spent exclusively covering the IT Channel. From 2006-2009 she worked as the editor of Channel Business, before moving on to ChannelPro where she was editor and, latterly, senior editor.
Since 2016, she has been a freelance writer, editor, and copywriter and continues to cover the channel in addition to broader IT themes. Additionally, she provides media training explaining what the channel is and why it's important to businesses.