Dropbox reveals P2P sharing patent
Synching service means files can be transferred between people, bypassing Dropbox's servers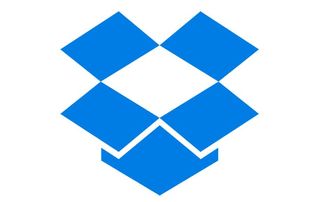 Dropbox has patented a new technology enabling people to share content without using its servers, although there's no news when the service may launch.
Although Dropbox's main business is file sharing and collaboration via the cloud, this solution would strip out the middleman, making the sharing of large files much faster and simpler, the company hopes.
At the heart of Dropbox P2P, as the technology has been called, would be security, making it suitable for businesses to share without worrying their files could be hijacked enroute.
"Peer-to-peer distributed sharing of the content items in such an online content management system can eliminate bottlenecks, thereby increasing the speed at which the content items can be shared among the individuals," Dropbox explained.
"In particular, in peer-to-peer distributed sharing, the individuals can directly transfer the content items from one computer or electronic device to another, instead of uploading and downloading [them] to and from remote storage in the online content management system."
One potential issue with allowing multiple people to access a single file at the same time without cloud synchronisation, however, is it is not dynamically updated, meaning if one person makes a change, the other users would not instantly see the tweaks.
To get round this, Dropbox has included a cryptographic key to a server, meaning users will be able to see which version of the file they have access to and how it should be synchronised across devices, making them aware whether they have the latest version of the document or not.
"The recipients can use the cryptographic key during peer-to-peer distributed sharing of the version of the content item among the user and the recipients in a shared network (intranet or Internet) without synchronisation conflicts," Dropbox's patent specifies.
Stay up to date with the latest news and analysis from the world of cloud computing with our twice-weekly newsletter
Thank you for signing up to Cloud Pro. You will receive a verification email shortly.
There was a problem. Please refresh the page and try again.