How has the channel shifted priorities to support demand for cloud-based infrastructure?
Businesses have had to overcome many challenges during the pandemic, and now channel partners have to meet new customer demands too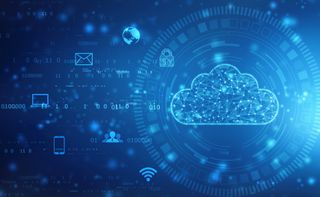 Over the past 18 months, we've seen enterprises focus their efforts on adapting to the reality of the hybrid, post-COVID world. The IT channel has been no exception here, with channel partners shifting their priorities to accommodate new customer demands.
Two main factors that we've seen prioritised across businesses are the need for flexible, cloud-based infrastructure, and ensuring that the corresponding security measures are up to scratch. But how did the channel ensure it was on top of these shifting priorities, and which solutions and security mindsets have partners been guiding their customers towards?
The transition to the cloud
We all saw a major transition to more digital, and cloud-based interactions throughout the pandemic. With the sudden necessity to work remotely, businesses had to quickly leverage cloud-based devices to optimise collaboration. According to Gartner, 79% of employees are now using online collaboration tools for work. Flexibility also became incredibly important for businesses. No one could have foreseen the events that took place in 2020, and therefore the ability to quickly adapt to change became business critical.
When the pandemic hit, many enterprises didn't have enough IT capacity to handle the sudden increase in virtual connectivity requirements. Overnight, entire workforces were having to access enterprise systems from numerous remote locations and existing on-premise servers couldn't cope. For many customers, quickly upgrading their on-premise storage and servers wasn't an option, so they turned to channel partners to help them implement a new, more flexible IT architecture.
How has the channel prioritised this?
For channel partners, this shift to digital meant they had to increase their portfolio of cloud-based solutions and ensure they had the knowledge and product offerings in place to offer expert guidance and support to IT leaders. IT solutions such as online collaboration tools, cloud-based software delivery models, and SaaS applications became crucial for business survival. As we continue to work in a hybrid model, these solutions will no doubt remain business critical.
When it comes to prioritising support for flexible infrastructure architecture, there are a number of key questions that channel partners should be asking to ensure they are up to speed and offering the best services possible. Are all customer devices able to connect to the internet safely and at scale? Have data management solutions been implemented securely? Which cloud services are being used, and what are the associated security measures?
It's important that partners consider these elements for each individual customer case, as no two enterprise situations will be the same. Once they've asked these questions, they should be well positioned to advise their clients on how to manage the necessary IT solutions and integrate them into one overall platform to help them ensure visibility across remote access, data loss prevention (DLP) and security defences.
Security is key
This increase in cloud adoption didn't come without increased risks for businesses. Pre-pandemic, employees were primarily accessing enterprise platforms from on-site offices, whereas today enterprises are experiencing a huge number and variety of remote endpoints accessing sensitive enterprise systems via the cloud. This has increased the overall potential attack surface for organisations and as a result we've seen cybercriminals adopting sophisticated tactics to target the increase in cloud activity. For example, our recent research found that ransomware and cloud threats are surging, with government, telecom and energy sectors being targeted the most.
There are a number of key areas that I think channel partners should be considering when it comes to securing flexible, cloud-based enterprise infrastructure. Most importantly, they need to help customers to reduce their attack surface by optimising their overall security measures and ensuring secure cloud access across their organisation.
Providing customers with threat intelligence solutions can play a crucial role here, as they can automatically predict and prioritise potential cyber threats, and then pre-emptively adapt security measures accordingly.
We've likewise seen the topic of access become increasingly important as the lines between the home and the office blur with the introduction of hybrid working models. Encouraging customers to adopt a Zero-Trust approach to security can also help them to control remote access to enterprise networks. Zero Trust architecture requires constant verification as users access data, apps and information across a network, meaning that security teams have complete visibility of all access and can restrict this if necessary.
Now more than ever, organisations need to protect their data at every entry and control point, no matter where it resides across the cloud.
Ed Baker is EMEA Partner Lead at McAfee Enterprise
Stay up to date with the latest Channel industry news and analysis with our twice-weekly newsletter
Vice president, global channel sales, Trellix
As vice president, global channel sales, Ed is responsible for the distribution and resale of Trellix technology as well as building strategies and partnerships for Trellix products.
Ed joined McAfee Enterprise, now Trellix, in 2018 as Senior Director, EMEA Partners. He moved into his global channel sales role in January 2022 as Trellix launched. Prior to this, Ed held the role of Director Alliances for Commvault in EMEA, as well as a variety of roles at Cisco over 10+ years.
Stay up to date with the latest Channel industry news and analysis with our twice-weekly newsletter
Thank you for signing up to Channel Pro. You will receive a verification email shortly.
There was a problem. Please refresh the page and try again.