Unilever goes cloud-only following 'landmark' transformation with Microsoft and Accenture
The company will use the Azure OpenAI Service to improve real-time decision-making and enhance AI capabilities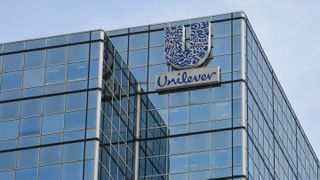 (Image credit: Getty Images)
Unilever has branded itself a cloud-only company after completing a 'landmark' digital transformation project.
Working alongside Microsoft and Accenture, the global retailer said it has completed one of the "largest and most complex" cloud migrations in the consumer goods industry, which saw the company adopt Azure as its primary cloud provider.
The retailer confirmed that with Azure as its primary cloud platform, it will be able to "accelerate product launches, enhance customer service, and improve operational efficiency".
Unilever said the migration will also help deliver on its ongoing sustainability commitments by cutting carbon emissions and streamlining energy usage.
"The creation of an agile, high-performing digital core that delivers greater efficiency will provide Unilever with increased computing power to explore new ways of working," the company said in a statement.
"Unilever's adoption of a cloud-only approach will significantly improve business resilience, strengthening security and enhancing control of the IT landscape."
Unilever outlined four key areas in which its cloud transformation project will benefit the business in the long term.
The retailer is one of the world's largest suppliers of consumer products, serving more than 3.4 billion consumers every day and running operations in 190 countries worldwide.
The firm said that this transformation will enable it to utilise "industrial metaverse technologies" that use real-time data from factory digital twins to streamline operational efficiency in its supply chain operations.
Predictive analytics and artificial intelligence (AI) capabilities will also be enhanced following the cloud migration project, Unilever said. The company will accelerate product forecasting and improve the ability to identify existing consumer trends.
The retailer said it will also embrace "the latest in AI" to drive employee and consumer experiences by applying the Azure OpenAI Service across its business to accelerate automation across several key business functions.
"Unilever is a truly data-powered organisation," said Steve McCrystal, chief enterprise and technology officer at Unilever. "We're using advanced analytics to make better-informed decisions quicker than ever before.
"Working with Accenture and Microsoft on this global transformation project, we can respond to ever-changing consumer needs faster, allocate our resource more effectively to focus on what drives growth, and bring services and products to the market faster."
Unilever's sustainability focus
Unilever said it also plans to reduce its carbon footprint in existing data centre operations following the cloud transformation, and will implement Green Cloud Advisor - a sustainability-focused analytics service in Accenture's myNav platform - which "facilitates Unilever's transition to a more sustainable and efficient cloud environment".
RELATED RESOURCE
Accelerating your IT transformation
How Cloudflare is innovating for CIOs to start 2023
The move follows a previous collaboration with Google Cloud to drive cloud sustainability across the firm's retail operations.
In 2020, the two companies revealed a partnership which aimed to "advance sustainable business practices" and drive "eco-friendly decision-making".
This partnership saw the duo collaborate to develop the first commercial application of Google Cloud and Google Earth Engine for sustainable commodity sourcing.
"By combining the power of cloud computing with satellite imagery and AI, the two companies are building a more holistic view of the forests, water cycles, and biodiversity that intersect Unilever's supply chain," the company revealed at the time.
Stay up to date with the latest news and analysis from the world of cloud computing with our twice-weekly newsletter
Ross Kelly is a staff writer at ITPro, ChannelPro, and CloudPro, with a keen interest in cyber security, business leadership and emerging technologies.
He graduated from Edinburgh Napier University in 2016 with a BA (Hons) in Journalism, and joined ITPro in 2022 after four years working in technology conference research.
In his spare time, Ross enjoys cycling, walking and is an avid reader of history and non-fiction.
You can contact Ross at ross.kelly@futurenet.com or on Twitter and LinkedIn.
Thank you for signing up to Cloud Pro. You will receive a verification email shortly.
There was a problem. Please refresh the page and try again.