Microsoft, AWS face CMA probe amid competition concerns
UK businesses could face higher fees and limited options due to hyperscaler dominance of the cloud market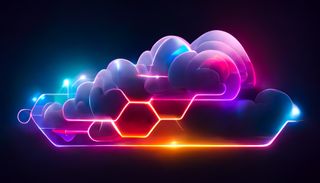 (Image credit: Getty Images)
Ofcom has proposed that cloud service providers in the UK be referred to the Competition and Markets Authority (CMA) amid concerns that 'hyperscaler' dominance of the marketplace is stifling competition.
Technical restrictions on multi-cloud options, high fees for data transferal, and committed spend discounts imposed by major providers were identified as highly restrictive to businesses using cloud services across the UK, Ofcom said.
The regulator warned that, if left unchecked, competition could "deteriorate further in a critical digital market for the UK economy".
Ofcom's referral to the CMA follows an investigation by the regulator, launched in October last year, into competition concerns in the cloud infrastructure services market.
As part of the investigation, Ofcom examined the "strength of competition" in the space to assess whether current market conditions might limit innovation and growth, and inhibit smaller cloud providers from entering the market.
Ofcom said its investigation "provisionally identified features and practices that make it more difficult for customers to switch and use multiple cloud suppliers".
"High barriers to switching are already harming competition in what is a fast-growing market. We think more in-depth scrutiny is needed, to make sure it's working well for people and businesses who rely on these services," said Fergal Farragher, Ofcom's director responsible for the market study.
The regulator aired specific concerns about the practices of Amazon Web Services and Microsoft Azure due to their dominant market positions.
Collectively, the two companies command a market share of between 60-70% while Google Cloud holds between 5-10% of the market.
Ofcom said that although competition between the three hyperscalers is delivering benefits to customers, specific practices employed by major providers are having a significant negative impact on businesses.
Egress fees, charges that customers pay to transfer data out of the cloud, were identified as a particular area of concern for the regulator. Ofcom warned that hyperscalers set fees at "significantly higher rates than other service providers".
These costs were found to discourage customers from using services from more than one cloud provider, or to switch to an alternative provider.
RELATED RESOURCE
Hyperscaler cloud service providers top ten
Why it's important for companies to consider hyperscaler cloud service providers, and why they matter
"Technical restrictions on interoperability" were also a primary concern highlighted in Ofcom's investigation. The regulator said that leading firms actively prevent some of their services from working effectively with other providers' offerings.
"This means customers need to put additional effort into reconfiguring their data and applications to work across different clouds," Ofcom said.
Meanwhile, committed spend discounts, which can benefit customers by reducing costs, were found to be structured in a way that incentivised businesses to use a single hyperscaler for "all or most of their cloud needs, even when better quality alternatives are available".
"These market features can make it difficult for some existing customers to bargain for a good deal with their provider," the investigation found. "There are indications this is already causing harm, with evidence of cloud customers facing significant price increases when they come to renew their contracts".
Business cloud concerns
Ofcom's statement comes amid a period fraught with growing concerns over cloud expenditure among businesses of all sizes. Cloud costs have increased over the last 15 months, prompting some businesses to reassess their relationship with cloud service providers.
Similarly, others have embarked on 'cloud repatriation' projects to move workflows out of the cloud and back into on-prem architectures.
Businesses are also increasingly considering multi-cloud options as a way to diversify internal IT architecture and unlock financial benefits.
Ofcom aired concerns that current constraints placed on customers seeking to use more than one cloud provider "could make it harder for smaller cloud providers to win business and compete with the market leaders".
"Revenues are already concentrated with a few players, and there is a risk that the features we have identified could lead the market to concentrate further towards the market leaders," the regulator said.
Stay up to date with the latest news and analysis from the world of cloud computing with our twice-weekly newsletter
Ross Kelly is ITPro's News & Analysis Editor, responsible for leading the brand's news output and in-depth reporting on the latest stories from across the business technology landscape. Ross was previously a Staff Writer, during which time he developed a keen interest in cyber security, business leadership, and emerging technologies.
He graduated from Edinburgh Napier University in 2016 with a BA (Hons) in Journalism, and joined ITPro in 2022 after four years working in technology conference research.
For news pitches, you can contact Ross at ross.kelly@futurenet.com, or on Twitter and LinkedIn.
Thank you for signing up to Cloud Pro. You will receive a verification email shortly.
There was a problem. Please refresh the page and try again.