Box wants you to choose where you store your data, in answer to privacy concerns
Box Zones lets you pick between five IBM and AWS regions around the world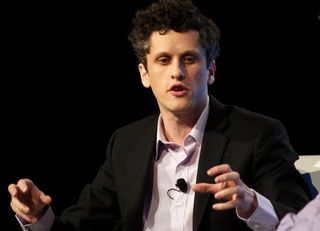 Box is letting customers choose where they store their data, picking between five countries spanning the world.
Aaron Levie, CEO of the collaboration firm, said he is launching Box Zones in response to customers' privacy fears, calling data location "a major concern for some of the world's largest businesses".
From May, customers of Box using Box Zones can choose to store their data in the US, Ireland, Germany, Japan or Singapore in datacentres belonging to IBM and Amazon Web Services (AWS).
It comes amid growing mistrust of government spying in the UK and US, and after the collapse of Safe Harbour, an agreement that had guaranteed the protection of EU data transferred to the US.
The European Court of Justice ruled it invalid last October, believing the US government values anti-terrorist measures above people's privacy.
While Microsoft has endorsed its proposed replacement, Privacy Shield, leaks suggest that the EU's collection of data protection authorities, who form the Article 29 Working Party, may not lend the deal their support (via Ars Technica).
It means that customer interest in storing data within their own country's borders is mounting.
In fact, Levie said that Box Zones has been in the works for the last two years, in response to "lots of feedback over past couple of years on storing interest locally in-region".
Engineering and design firm Royal HaskoningDHV is already using the service.
Corporate information manager Roland Daane said: "We have more than 6,500 employees around the world and Box Zones addresses many of the major challenges that we face. We're thrilled that Box is giving us even more choice around how we control and secure our content."
Levie explained that Box had to completely rearchitect its solution to create Box Zones.
"The whole idea is being able to separate the app from where you have your data stored from a regional standpoint," he told delegates today at the Box World Tour in London.
"[We] separated the core application so it's not coupled to the storage application, so you are able to plug into different kinds of cloud storage environments."
Box Zones will sit on Amazon S3 in AWS datacentres in Germany, Ireland, Japan and Singapore, and via IBM Cloud in Asia and Europe later this year, making it likely that Box will expand on the existing five available regions (the last one being the US).
Pricing has not yet been announced, but Box confirmed the product will be available for "an additional fee".
The announcement came ahead of an emergency European Court of Justice hearing later today to scrutinise the UK government's plans for bulk data collection and retention.
It will decide whether existing measures under the Data Retention and Investigatory Powers Act 2014 (DRIPA) are compatible with EU rights to privacy and family life.
If it rules against DRIPA it could have a knock-on impact on the Investigatory Powers Bill.
Stay up to date with the latest news and analysis from the world of cloud computing with our twice-weekly newsletter
Thank you for signing up to Cloud Pro. You will receive a verification email shortly.
There was a problem. Please refresh the page and try again.