Advertisement Feature
Bringing the public cloud into your private environment
Cloud computing has evolved, with most organizations now following a hybrid approach. But where does this leave the specialisms that thrived in the hyperscalers?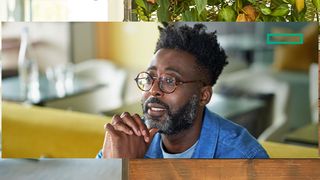 (Image credit: Hewlett Packard Enterprise)
Hybrid cloud was supposed to be a stepping stone on the way to full public cloud adoption, or so we were led to believe. Yet as time went on it became apparent that, for many, hybrid was the destination rather than just a temporary stop along the way.
The flexibility offered by hybrid cloud, particularly when it came to things like data sovereignty, IP protection, and running workloads in the optimum location – as well as some cost benefits – were key influencers in this. For enterprises across the board, the benefits of retaining a mix of colocation, public cloud and private cloud environments, often outweighed the lure of the "full public cloud" mantra.
There are certain specialisms and roles that really thrived in the public cloud infrastructure provided by hyperscalers, however, with DevOps being one notable example. The ability to quickly spin resources up and down as and when you needed them enabled this discipline to really come into its own and become the mainstay of development it is now. As such, it's a discipline that's very much rooted in the public, hyperscale cloud. Factors such as data portability, responsiveness, and agility (or lack thereof) have made it a challenge to make DevOps work in a private cloud environment.
Is it possible to square this circle and make DevOps truly work as part of a hybrid strategy? Or do IT decision makers have to choose between leaving it languishing on its own in the public cloud or abandoning the practice altogether?
DevOps vs Waterfall
DevOps and continuous integration and continuous deployment (CI/CD) have been a huge leap forward for software development, enabling organizations to move much more quickly through and improve services continuously. Trying to roll these advances back is both impractical and undesirable – they took off because they made a positive impact on business.
Whereas what's now known as waterfall or linear development follows a predictable, often siloed approach, DevOps and CI/CD are far more dynamic and collaborative. This led to greater productivity, efficiency and creativity, but their less predictable nature is what leads them to struggle in a pre-defined, on premises data center: It's not typically possible to access additional resources on the spur of the moment unless there's serious overprovisioning in place, which comes with its own cost and resource problems.
Hewlett Packard Enterprise (HPE) has been sensitive to these issues for some time. Marrying up the need for modern cloud-native development practices with the need for some businesses to prioritize private cloud in their hybrid mix has been one of the areas HPE GreenLake for Private Cloud Enterprise has been seeking to address.
Cloud native wherever you need it
Launched in June 2022, HPE GreenLake for Private Cloud Enterprise is among the newest elements of the HPE GreenLake portfolio and was built with DevOps in mind.
According to David Crozier, head of portfolio marketing for HPE GreenLake, Services, one of the challenges when it comes to operating a hybrid cloud environment is it rarely has the same feel, functionality, and ease of use that the public cloud does.
"Containers and Kubernetes have increasingly become the go to for enterprises wanting to run cloud-native apps, with options to run on VMs or bare metal deployment," he says. "This is overshadowed, however, by the complexity and management demands of running them in a hybrid cloud environment."
"What dev teams want is to be able to create cloud-native apps that offer exceptional digital experiences from edge to cloud. Whether it's in a public cloud hyperscaler or in a more bespoke private cloud doesn't really enter into the equation. They want to innovate and they want to be able to do it quickly and easily," Crozier adds.
What this means in practice is an environment that gives a public cloud feel to DevOps teams through integrations with the likes of Amazon Elastic Kubernetes Services (EKS) Anywhere from AWS, as well as other infrastructure-as-code and cloud-native toolchains. As with the public cloud, HPE GreenLake for Private Cloud Enterprise is self service, meaning users can easily self-serve the management of APIs, command line interface (CLI), VMs, containers, bare-metal and infrastructure-as-code.
It also offers six workload-optimized instances for compute, memory, general purpose and storage.
And because HPE GreenLake for Private Cloud Enterprise is part of the wider HPE GreenLake portfolio, there's no need for overprovisioning. The consumption-based pricing means users can spin instances up and down as they need them, just as they would in the public cloud, without the data leaving the corporate environment.
An accessible environment
HPE GreenLake for Private Cloud Enterprise makes the power of cloud computing more accessible than ever. Organizations that may have shied away from cloud-native development due to data sovereignty and security concerns can now take full advantage of it without making compromises.
Additionally, HPE understands that what's generated in a private cloud environment may not need to stay there forever. Through other HPE GreenLake services, it's easy to move workloads between the private and public cloud as needed.
Cloud computing services are now ubiquitous, used by the very smallest organizations to the very largest but one size doesn't fit all. A trusted partner such as HPE can help you navigate the cloud landscape and discover what best suits your business needs. And through services like HPE Greenlake for Private Cloud Enterprise, you can be sure you're getting the full advantages and flexibility of hyperscale cloud computing without ever having to worry about where your data is and who has access to it.
A daily dose of IT news, reviews, features and insights, straight to your inbox!
A daily dose of IT news, reviews, features and insights, straight to your inbox!
Thank you for signing up to ITPro. You will receive a verification email shortly.
There was a problem. Please refresh the page and try again.