Why cloud repatriation is a 'fallacy'
While cloud repatriation could offer cost savings, most organizations don't have the desire to shift away from public cloud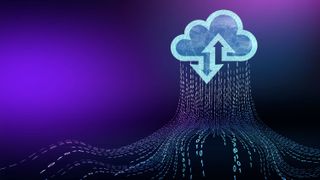 (Image credit: Getty Images)
Cloud repatriation, the process of offloading IT infrastructure from the cloud to on-premise architecture, has been a recurring topic this year.
The firm behind project management platform Basecamp, 37 Signals, embarked on a cloud repatriation strategy in February amid spiraling costs, its CTO, David Heinemeier Hansson, revealed in a series of blog posts.
In all, Hansson suggested the company expects to save $7 million over the next five years by shifting away from the cloud – a significant cost saving and one that comes during a period of deteriorating economic conditions.
Similarly, Singaporean SEO firm Ahrefs said it's saved up to $400 million in the space of three years by maintaining its own on-prem server infrastructure instead of shifting to the cloud.
Both these examples point toward lingering anxiety among some businesses that public cloud benefits might simply not be worth the costs involved.
Is cloud repatriation a real trend?
For businesses exploring the prospect of cloud repatriation, there's more to this than meets the eye, according to René Büst, senior director analyst at Gartner.
Büst tells IT Pro that recent discussions around cloud repatriation don't point toward a rising 'trend' but fall within the scope of a long-running narrative around the benefits of public cloud.
RELATED RESOURCE
Unlocking cloud value
The case for network modernization
"The thing about cloud repatriation is that it isn't really a trend," he says. "This narrative has been going on for multiple years now – I'd say at least two or three. It has been mainly kickstarted and driven by tech providers who don't have public cloud environments.
"They say there is still this need for private cloud technology or whatever iteration of cloud technology that you run on your own premises. But while we do hear things, we haven't seen that production environments have been moved back out of a public cloud onto private or their own environment."
Cloud costs are fueling cloud repatriation claims
An underlying factor in the current discussion around cloud repatriation, Büst says, centers around costs.
The issue of cloud costs has intensified over the last 12 to 18 months, and there's no doubt many organizations are reassessing their relationship with cloud providers and examining how they can cut costs.
"The thing we are hearing, and what customers are really asking for, is cloud cost optimization," he says. "It's one of the biggest pain points, the biggest criticisms at the moment from customers."
Prospective cost savings may prove alluring to organizations examining cloud repatriation given recent claims from 37 Signals. But this isn't the only example.
Dropbox famously announced in 2016 it had invested $53 million in creating its own co-located hardware infrastructure. In 2017, the company revealed it had accrued more than $75 million in savings due to this infrastructure overhaul.
Büst notes another attractive element of repatriation comes down to the fact organizations wouldn't be beholden to an individual provider or hyperscaler. If done currently, it could put their destiny in their own hands – but there are pitfalls to bear in mind.
Why abandoning the public cloud is a major risk
The flexibility and scalability of the public cloud have long been key to driving organizations to embrace this model in the first place. Shifting away could present significant challenges if an organization doesn't have the expertise or capabilities to manage an on-prem environment.
"You don't have this dependence on a provider, you don't have a lock-in, and you have everything in your own hands. It means you could control the costs," he says. "But it comes with another cost, because if you're not good at scaling your environment and infrastructure, and then demand increases, you'll have a major problem.
RELATED RESOURCE
The right workload in the right cloud
A guide to multi-cloud management from Dell and CDW
"This is the benefit of a public cloud. If it's designed correctly, it scales as much as it needs to be scaled. One of the benefits you get from public cloud is also the speed of innovation or the accessibility. You don't have to build everything from scratch," he adds.
Fundamentally, the decision depends on what an organization wants to achieve, Büst says. Amid a period when many are exploring the potential benefits of machine learning, artificial intelligence (AI), and large language models (LLMs) such as ChatGPT, the prospect of managing on-prem environments appears daunting.
"If you don't have an army of developers who are able to build an application from scratch, then the hyperscalers make it easier for you to drive innovation," he says. "There is this big topic around AI, machine learning, ChatGPT. Who is able to build and own ChatGPT on-premises? I would say it's almost nearly impossible."
Skills shortages are blocking cloud repatriation
Büst says any prospective ambitions for cloud repatriation would be severely inhibited by skills-related challenges. This problem would be especially acute for smaller businesses without the resources to invest in such an extensive process.
"Large enterprises are more likely to have an army of developers who can deal with this," he says. "But smaller organizations don't have the right talent or skills.
"This is what we see frequently in our surveys. One of the biggest pain points or roadblocks to digitization or digital transformation is lack of talent," Büst adds.
Crucially, he says, the fact larger organizations with the necessary skills and resources haven't shifted en-masse into a repatriation frenzy demonstrates this likely won't become a major trend looking ahead.
"This is only happening on a very small scale," he says. "There are certainly organizations that are considering doing it, but I don't think this is going to become a major trend."
"You see larger organizations, such as Volkswagen, for example, that have and could have the necessary talents to build those environments choosing not to do it. They have decided to partner with AWS."
Stay up to date with the latest news and analysis from the world of cloud computing with our twice-weekly newsletter
Ross Kelly is a staff writer at ITPro, ChannelPro, and CloudPro, with a keen interest in cyber security, business leadership and emerging technologies.
He graduated from Edinburgh Napier University in 2016 with a BA (Hons) in Journalism, and joined ITPro in 2022 after four years working in technology conference research.
In his spare time, Ross enjoys cycling, walking and is an avid reader of history and non-fiction.
You can contact Ross at ross.kelly@futurenet.com or on Twitter and LinkedIn.
Thank you for signing up to Cloud Pro. You will receive a verification email shortly.
There was a problem. Please refresh the page and try again.