What is cloud repatriation?
Some organizations are turning to cloud repatriation as costs rise and demands begin to vary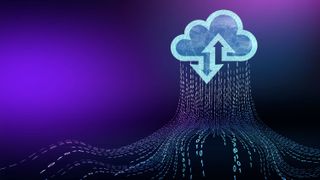 (Image credit: Getty Images)
Cloud repatriation is the practice of taking workloads and applications off the public cloud and relocating them locally. This might be to an on-premise solution or to a provider that can host and deliver elements like data security and guaranteed uptime.
Cloud repatriation might seem like a counter-intuitive strategy when the purported benefits of digital transformation largely center around migrating to the cloud. But there's a compelling argument that repatriation is a natural evolutionary step in cloud computing.
Engaging in repatriation, after all, is also a cloud strategy, but takes the view that not everything always needs to be hosted in public cloud environments, and that there are benefits to bringing data and workloads onto more private, hybrid, or on-prem environments.
Although the cloud repatriation trend is gaining more traction, particularly as cloud costs rise, by no means is the public cloud about to burst. Deciding whether or not to undertake a cloud repatriation exercise can be a complex task.
Why do businesses engage in cloud repatriation?
Organizations have often been through significant digital transformation exercises as part of their transition to the public cloud. These efforts include removing data siloes, re-evaluating how data is collected, managed, and used, and data cleanup exercises to de-duplicate, remove outdated information, and ensure what's collected is truly useful.
In 2021, Gartner identified six key ways in which cloud migration could falter. These include the following pitfalls:
Poor migration partner selection
Taking a "lift and shift" approach rather than a more measured one
Rushing application assessments
Poorly architected workload environments
Migration delays due to poor understanding of application dependencies
Hidden indirect costs
For many organizations, jumping into a public cloud migration feet-first mean such issues may have only been revealed post-migration. They may have noticed, for instance, lower-than-projected cost savings, regulatory hurdles, a lack of skills, difficulties establishing data security, and sub-par deployment. As such, many of these businesses may be tempted to rewind the clock and restore some degree of data residency.
Which businesses does cloud repatriation suit?
There are some organizations that could be well suited to cloud repatriation, particularly those which need to minimize latency or find their public cloud provider makes it difficult or even impossible to comply with regulations.
Every business should perform financial calculations to work out whether cloud repatriation is really cost-efficient, or whether it might be better to live within the constraints of the public cloud. Even though day-to-day spending might be better, the process of cloud repatriation itself could be a massive cost-sink that only the largest enterprises might be able to afford.
While many organizations are taking the plunge, others may decide that after weighing up the pros and cons it is not for them – or maybe it is not for them just yet.
What are the benefits of cloud repatriation?
Organizations that decide to engage in cloud repatriation will be looking to overcome any of these major issues, but there are other factors at play.
Vendor lock-in may become more and more apparent over time as an organization settles in with its public cloud provider. This might prevent certain desired activities. What seemed like the perfect solution at the outset might now appear constraining as the cloud provider only offers certain software and hardware features. Latency issues may also arise; when rapid response times are vital in a competitive sector, this could make or break a business.
We can't discount the global financial downturn, either, which is causing many organizations to rethink budgets, especially committing to ongoing digital transformation efforts. While the public cloud helps organizations reduce the costs of on-site hardware and storage, there are recurring costs for all services a provider delivers. Venture capitalist Andreessen Horowitz cites a general formula in which repatriation results in costs reducing by a third or even half versus running equivalent workloads in the cloud.
"There is a growing awareness of the long-term cost implications of cloud," he writes. "As the cost of cloud starts to contribute significantly to the total cost of revenue (COR) or cost of goods sold (COGS), some companies have taken the dramatic step of "repatriating" the majority of workloads (as in the example of Dropbox) or in other cases adopting a hybrid approach (as with CrowdStrike and Zscaler). Those who have done this have reported significant cost savings.
"Yet most companies find it hard to justify moving workloads off the cloud given the sheer magnitude of such efforts, and quite frankly the dominant, somewhat singular, industry narrative that "cloud is great".
"As growth (often) slows with scale, near-term efficiency becomes an increasingly key determinant of value in public markets. The excess cost of [the] cloud weighs heavily on [the] market cap by driving lower profit margins."
What are the drawbacks of cloud repatriation?
The end result of cloud repatriation may be positive, but there are potential obstacles along the way. The work is unlikely to be a simple "lift and shift", and the process could take some time. Downtime should be planned for – with adequate contingency time allocated so that tech teams are able to deliver ahead of schedule if possible rather than delaying a move that some in the organization may construe as fixing an earlier failure.
There will be associated costs, not only in terms of technical infrastructure but also people able to effect the repatriation and then manage and maintain what's been repatriated going forward. It'll be important to budget carefully and take into account all aspects to avoid falling foul of the same unexpected costs that may have played a part in the decision to repatriate.
Depending on the volume of data being repatriated, too, the costs associated with the move could be high. Organizations that decide to go for an on-premise solution will need the right hardware and the space for it, as well as technical expertise. On an ongoing basis, there will be a need for the associated power and ability to keep the system live 24/7 such as uninterrupted power supplies (UPS) and backup power sources in case of outages.
Businesses will also need in-house technical capabilities to maintain and develop any new configuration. These come in an environment of rising energy costs and a shortage of personnel. There may also be a requirement for physical security measures from personnel to access controls. While some of these elements will not be needed if the local cloud is offsite, others may be. There's also a pressing need to ensure data security and find a provider that can truly deliver 24/7 uptime.
Stay up to date with the latest news and analysis from the world of cloud computing with our twice-weekly newsletter
Thank you for signing up to Cloud Pro. You will receive a verification email shortly.
There was a problem. Please refresh the page and try again.