Q&A: Dan Levin, COO, Box
We speak to the chief operating officer of Box about all things cloud and leadership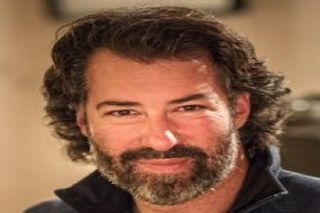 What have been your key highlights since the last Boxworks event?
One of the big highlights has been the growth of our presence in Europe. We opened our office there officially before last Boxworks and have built out the team in the intervening year. We're almost at 100 people there now. It's one of our fastest growing offices and one of our fastest growing segments.
We've been delighted, particularly in the UK, with the response to our service. We've got some really interesting use in local government and also among businesses of all sizes including some very large firms such as Anglo American, the big mining company. That's been a big piece of the past year.
We have paid off our announcements of last year with the launch into general availability of Box Notes, which is a very interesting collaboration tool being used in offices in some very compelling ways. We see people, for example, taking meeting minutes using it so you have it on the screen and everyone in the meeting is in the same note adding their thoughts. People are also using it to create task lists, manage projects, lots of really interesting stuff going on there.
We've also paid off our announcements around both meta data and workflow with some stuff there and a bunch of customers with early acess to that. It's a very important direction for the company.
There's a bigger emphasis on automation and moving legacy worklflows off of legacy technologies like SharePoint, Documentum and Filenet and onto what is typically a vastly more cost efficient cloud based platform like Box.
Some big customer wins include General Electric, which is rolling out 300,000 seats of Box. That will make it one of the largest enterprise SaaS deployments of all time.
And the company has performed extremely well. We announced our first quarter results. $45 million in revenue for the quarter and 94 per cent year-over-year revenue growth rate so there's great stuff there.
Was that surprising or as expected?
I need to be a little circumspect in responding to questions like that given we're still in our quiet period but I would say the facts are very few software companies have ever put on that kind of performance.
How do you try and retain the start-up like culture with a company growing so rapidly in terms of customers and employees?
Aaron and I divide up our responsibilities in an unsual way. I focus on running the business day to day the people part, the operating mechanisms and the structural elements of the culture and I spent a large percentage of my time on those things. I tell people I spent probably 50 per cent of my time on people hiring and managing the executive staff and then ensuring we have the processes in place as we grow rapidly to hire excellent people around the world. And another 25 per cent or so of my time on the mechanisms we use to run the business.
Each of those are focused on our cultures and our values. I think the most important thing to say is we are incredibly intentional about our culture. We really believe our culture is one of our great competitive advantages. It's a really unusual combination of fun loving and innovative and creative and increasingly focused on the end user but also extremely operationally oriented, very good at operational results in terms of the availability of the service, our ability to deploy large customers etc
That combination is really unusual. It's part of what makes Box great and we put a tonne of energy into maintaining it.
You joined Box early on. Are you passionate about retaining the company cuture? Is that why you enjoy working here?
I'm incredibly passionate about it. In part because I love it and in part because I think we get better business outcomes because of our culture. And the end of the day that's what I get paid to do, right? I get paid to run the business day to day and deliver great results. And I believe you get better results if you have the kind of culture we have very anti hierarchical, very aggressive, action oriented, very ownership oriented. Boxers really feel like it's their company. And I think that drives better decision making, more aggressive, proactive, take charge behaviour and I think that's how you get great results.
The way you deliver for customers is you have somebody who wakes up every morning incredibly passionate about making those customers happy. And we have those people. And that's what makes us great.
Do you and Aaron have complementary skills? Is that what makes Box work?
We do have complementary skills. It's a little entertaining because in past lives, Ive been the hair on fire, charismatic product guy but at Box that's not my role. The way Aaron puts it, and I think this is relaly a great way to think about it is businesses have to be good at two completely different things. They have to be good at having a vision and being able to see the future and imagine this massively breakthrough change that is Aaron's speciality. But at the same time they have to be able to deliver great results day to day. And that's how we divide up the roles.
I manage the executive staff and run the business day to day. Aaron's very involved with the product. He's very involved in our brand and he's the guy setting the direction. He decides where we're going and I then try to figure out how to get us there.
That must be both fun and challenging?
It's blast. It's incredibly rewarding. Think about the process we went through. Aaron walks in one day and says I think we should be in Europe in a big way. Go make that happen. So I get on a plane, fly to London (I've never done business in London, don't have any relationships there) but my job is to figure out what that means. How do we go big in Europe? My job was to find and hire a guy like David Quantrell who is really one of the foremost technology business leaders in all of Europe. And work with him to build up what is now almost a 100 person organisation. And do that while on the one hand bringing the Box culture to London which we've worked hard to do (sent number of Boxers over there for short or long term tours of duty) which half taxi cab etc. Office has got a great feel to it. It is very Boxy but also very British. It's a blend.
It has the best elements of what makes our global culture great. But with a very English flavour.
Are you looking to replicate that elsewhere?
Absolutely. Our Japenses collagues on the one hand are incredibly Japanese. Many American companies make the mistake of hiring great English speakers and very westernise people who might not be as well accepted in Japanese business culture, which is very unique. We didn't make that mistake. Our office in Japan is very Japanese but also sent two Boxers over from California to make sure.
With your people hat on, what makes a Boxer? What do they need to have inherently or can it be trained? Will that be the secret of your continued success?
You put a lot of time into it. I've interviewed some of the people we've hired five or six times if I was worried about some element of their skillset or personality. What makes a great Boxer is really clear. First of all absolute unquestioned integrity and ethics. People who really believe you do the right thing because it's the right thing and not because you can get away with it. Very proactive. I like to say we hire people who run towards fires.
If you see something wrong, your first instinct should be to go fix it go put the fire out as opposed to running away from it. Great team players, people who understand that it's all for one, one for all and life is a team sport. We're in this together. We like to say we play for the name on the front of the jersey not the name on the back.
People wo are smart and lifetime learners. You'll find a very high perctagne of our colleagues are very bright people even if they're very early in their career. We have a lot of intellectual horse power and a real desire to learn.
If you've got that integrity, proactivity, enough intellectual horsepower and a desire to learn I can teach you almost everything else. And we do. We grow a lot of people. We have a publicly articulated goal to promote 50 per cent of our management hires from within and we have met or exceeded that target.
There's a lot of internal mobility and promotion. We aslso hire very experienced people from the outside too as you need that blend.
Is it internal development plus internal culture that keeps people here?
Absolutely and being in a growth company makes that a lot easier because there are always lots of opportunities.
Do you think it's important to keep learning new things? Is that you?
Across the board, yes. I'm writing an iOS app for fun right now. To keep my hand in modern technology. I have a background as an engineer and pride myself in being technical so that's just one example of what I'm doing in my own time.
We are running a leadership development programme for the entire management team right now. We're reading a book together and then getting together every two or three weeks and talking about that book. Last week we talked about the emotional relationship between managers and their team. I learned a tonne from that as I inspected my own behaviour. I facilitated seven discussion sections, with different groups of Boxers so I got to explore it from different perspectives. I love that stuff.
If you're not always looking to learn something new, always challenging yourself, life is very boring.
Is it important for your peers and other COOs to go back to basics?
The world continues to evolve very rapidly and the world of technology especially is evolving very rapidly so it's incumbent on those of us who want to make an impact to be sufficiently plugged into reality to be able to make an impact. For a long time I was the oldest person at Box and yet I always felt like I fitted in and was welcome and I think that's because in part I don't think I know everything. I don't think I'm just here to teach. I'm here to learn. Part of my leanring is keeping up with the modern world.
When I first engaged with Aaron, all of our early interactions were on Facebook. I think that was important. That was the medium he was comfortable with and used to dealing with people on. Five years before that for a guy of my generation that wasn't normative behaviour but I was plugged in enough to understand that was how the people I was going to be working with expected me to deal with them. Whether it was texting, IMing or whatever.
As a 50-year old, should I expect them to come to me or should I go to them? I would argue strongly I have to go to them. If I want to be relevant to my 23-year-old colleagues, I have to be relevant to them in their context not in my context.
How much time do you spend listening to customers versus trying to predict and respond to the future?
Aaron is much more involved in product direction. That said I spend a lot of time with customers and talking to them about what they want in the future and funnelling that back in to Chris Yeh, Aaron and our other product leaders. As a company we spend a tonne of time at it.
I ran product management at Intuit which is thought of as the most customer-centric technology organisation in the world and it's definitely something I believe very strongly in and have tried to instill in our culture. We spend a lot of time, whether it's customers visiting our office or us visiting them talking to them about how they are solving their problems today and how they think they are going to solve their problems tomorrow. You see that in the evolution of our service and of our strategy.
Customers are here at Boxworks talking to one another. Is that the best form of marketing?
One of the critical elements of our business model is what we call our net retention rate. This idea our existing customes will buy more of our service and deploy our services more broadly. Historically that rate has been about 130 per cent or 135 per cent which is to say if we have a group of customers paying us $10 million this year, that same group will be paying us about $13 million next year and that says we have a lot of very happy customers.
And who is more powerful to talk to: a prospect or an existing customer? My view is companies that try and hide their customers from the press have something to hide. We don't have anything to hide. Yes, occasionally we have unhappy customers as we're not perfect. But most of our customers love us. They buy more of our service every year, they're looking to replace exisiting legacy capabilities with Box, and we're proud to have them get up and say that in front of other customers, prospects and the press at other conferences and our conference.
We are unashamed about it. We call this a customer confernece. This isn't a place for Box to make a lot of noise. This s a place for our customers to get together and talk to each other and learn from one another and us about what's going on.
A year from now, what would you like to be talking about and, conversely, what would you like to not be talking about?
We take tremendous pride in our customers, in their use of our service, in problems they solve. We are incredibly proud that the MD Anderson cancer centre is using Box to help cure cancer. We're incredibly proud that one of the busiest airports in the world, Heathrow, uses Box to help grow and operate its business. I love talking about the problems we are solving for people and the fact we're creating an awesome environment for our employees.
I think those two things are intimately related. If you have great colleagues who know the most important thing they do is solve customer problems, you'll have happy customers. And if you have happy customers, then life is good.
I think our platform will continue to be a growing part of the story. I would hope we'll be talking more about that a year from now. Our platform is already an important element. We have 1,001 cloud partners, dozens of Box embed partners, and a bunch customers using Box View. The platform is something you'll hear us talking more and more about and will become a more important part of the story.
A daily dose of IT news, reviews, features and insights, straight to your inbox!
Maggie has been a journalist since 1999. She started her career as an editorial assistant on then-weekly magazine Computing, before working her way up to senior reporter level. After several years on the magazine, she moved to 'the other side of the fence' to work as a copywriter for a marketing agency, writing case studies and working on ad and website copy for companies such as eBay, Dell, Microsoft and more. In 2006, just weeks before IT Pro was launched, Maggie joined Dennis Publishing as a reporter. Having worked her way up to editor of IT Pro, she was appointed group editor of Cloud Pro and IT Pro in April 2012. She became the editorial director and took responsibility for Channel Pro, in 2016. Her areas of particular interest, aside from cloud, include management and C-level issues, the business value of technology, green and environmental issues and careers to name but a few.
A daily dose of IT news, reviews, features and insights, straight to your inbox!
Thank you for signing up to ITPro. You will receive a verification email shortly.
There was a problem. Please refresh the page and try again.