Why big data remains the channel's biggest opportunity
The channel is perfectly poised to take advantage of a data skills shortage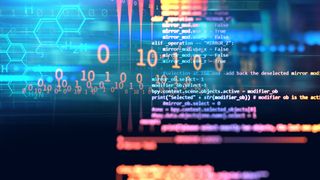 The latest Big Data and Analytics spending guide from IDC predicts that Western European revenues will exceed €40.3 billion ($43 billion) by 2020. The analyst firm believes that this market will be largely driven by enterprise investments in the financial, manufacturing and retail sectors.
While on the surface this represents a major revenue opportunity for channel partners operating in these sectors, for many organisations big data analytics is still the preserve of data scientists - McKinsey reported that business intelligence (BI) and analytics technologies have struggled to rise above 20% adoption in many organisations.
While IDC's forecast has focused on the financial, manufacturing and retail sectors, every organisation can benefit from data analytics. The problem is that data scientists are in short supply, and as a result, one of the most efficient ways for organisations to gain access to data analytics expertise is through channel specialists that are able to provide data solutions specific to their needs.
Channel partners that are able to help organisations to get a better return on their analytics investment, by enabling frontline staff to make sense of operational data without having to call on data scientists and IT specialists, can add clear value to businesses and generate good margins.
These partners understand sector-specific issues and speak their customers' language. They are able to deliver data solutions that provide non-technical employees with information that helps them to do their jobs more effectively. We have seen this model successfully used to provide valuable data insights to frontline staff in hospitals, factories, insurance companies and police forces.
These partners perfectly complement our application of Design Thinking methodology, where developers look at situations from the users' perspective so that they can empathise with their challenges. Channel partners are perfectly positioned to do this.
Using their sector expertise, partners appreciate the difficulties that ordinary users may encounter in gaining insights, identifying trends and being able to make on the spot decisions based on data analytics. Empathising with users enables our partners to improve the user experience: creating clearer visualisations of data, embedding analytics in familiar applications and making them intuitive.
By improving the way information is presented to non-technical users, it's much more likely that employees will use data analytics to help them make daily decisions in the workplace which directly serve the business and add value.
A good example of this approach is Yseop, a channel partner that helps non-technical employees to interpret and act upon data by using natural language generation in English, German, French and Spanish. As Yseop SVP Arden Manning explains, "Fundamentally, our vision is that human beings don't speak charts, we speak the language we were born with".
While we can offer 42 years' experience in delivering enterprise-grade data analytics, business intelligence, data quality and data integration technology, it's our channel partners that have the insight needed to address the challenge of identifying where our technology can be best applied.
In that respect, Yseop is, quite literally, speaking our customers' languages. In fact, all of our channel partners use their specific expertise to add value to end users' experience of using data and analytics to meet real business needs.
Partners understand customers' businesses and have the right combination of skills, experience and technologies to help solve their challenges. This helps end users to increase adoption and improve ROI from big data, business intelligence and analytics, and there are signs of improved adoption in the business intelligence and data analytics market.
In her most recent BI survey note, Gartner Research VP Cindi Howson said that adoption of BI and analytics now sits at 32% of the employee user base. She acknowledges that ease of use affects the adoption of BI technologies and that the impact of BI on the business improves the likelihood of employees using BI tools that are provided for them. Howson also notes that adoption is highest in smaller organisations.
With the IoT further legitimising investments in big data analytics, this is an exciting time to be in this market, and channel organisations are at the forefront of it.
Peter Walker is VP EMEA (North) at Information Builders
Stay up to date with the latest Channel industry news and analysis with our twice-weekly newsletter